Aquaticum Outdoor Water Park
Fantastic pools, special attraction and exciting park-like forest and water elements in the heart of the Great Forest with a water surface of 5700 sq.m. 15 pools with different functions offer unique experiences to everyone, babies and elderly alike, by providing active and sporty bathing opportunities, recreation, modern pulses and calm relaxation all at once.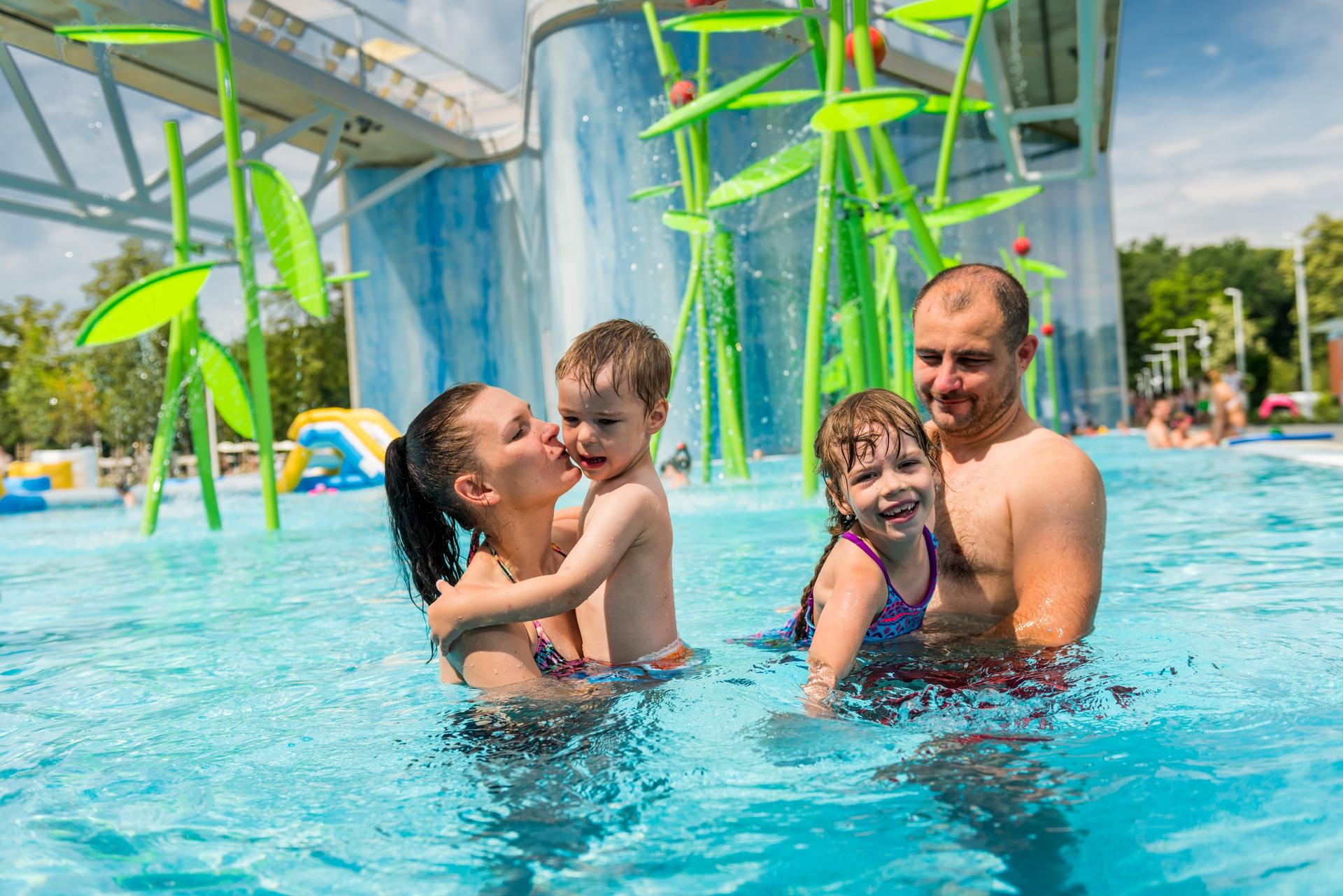 Indoor Water Park
Stop worrying about the ever-changing weather! With its eternal summer climate and great slides the Aquaticum Mediterranean Aqua Park guarantees you will feel like on a hot beach, every day, all year round. A whole-day recreation experience awaits everyone.