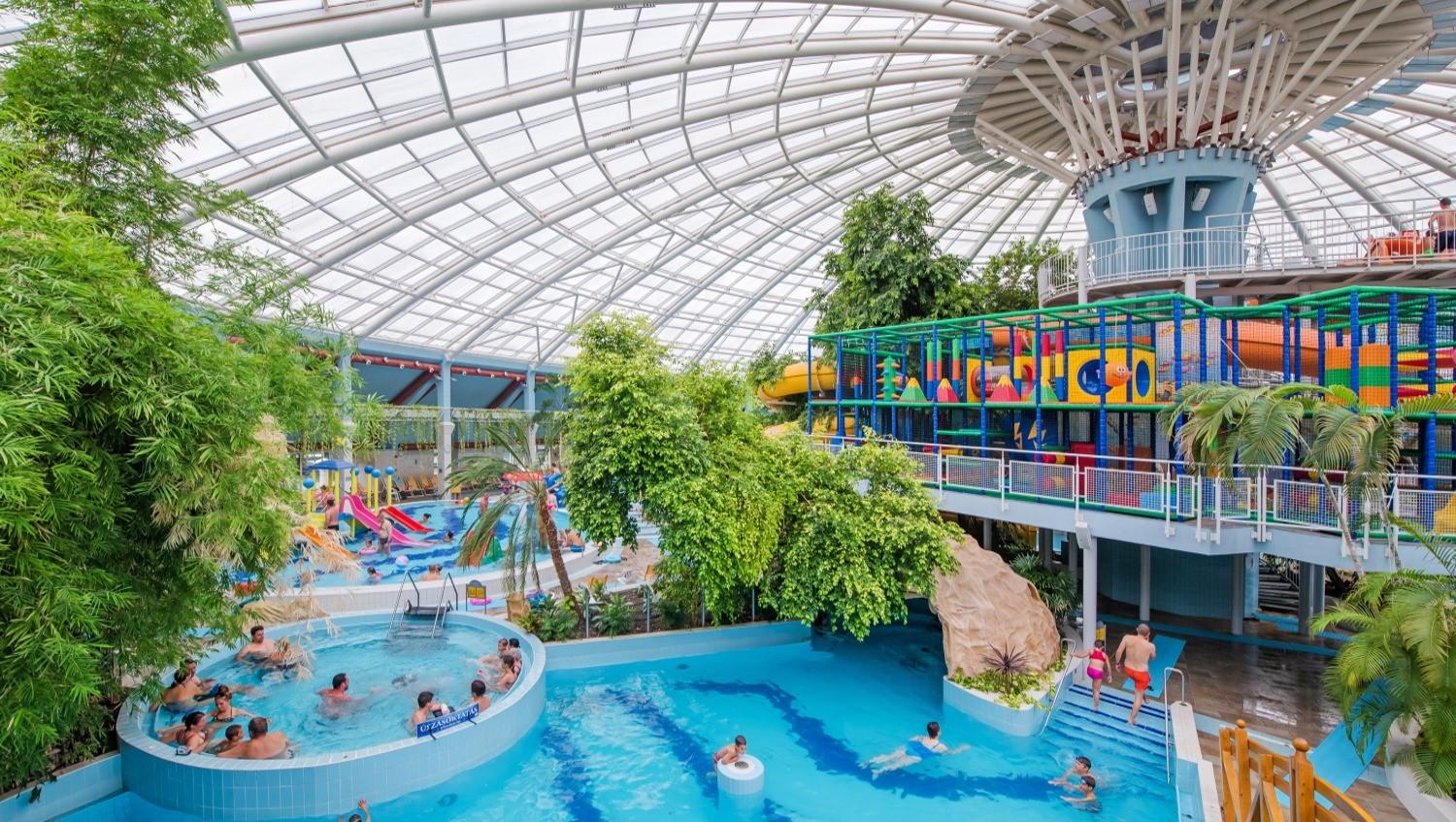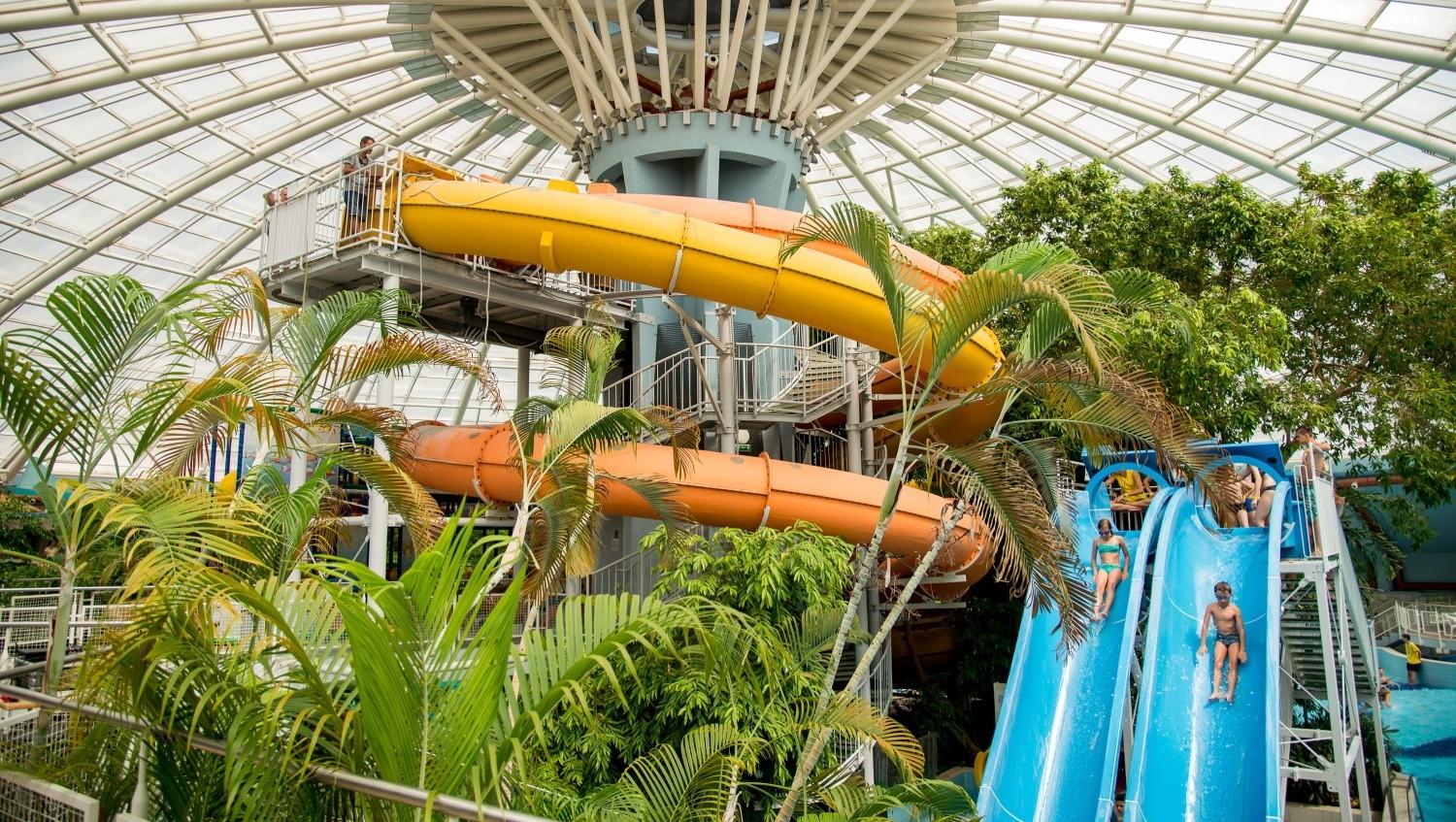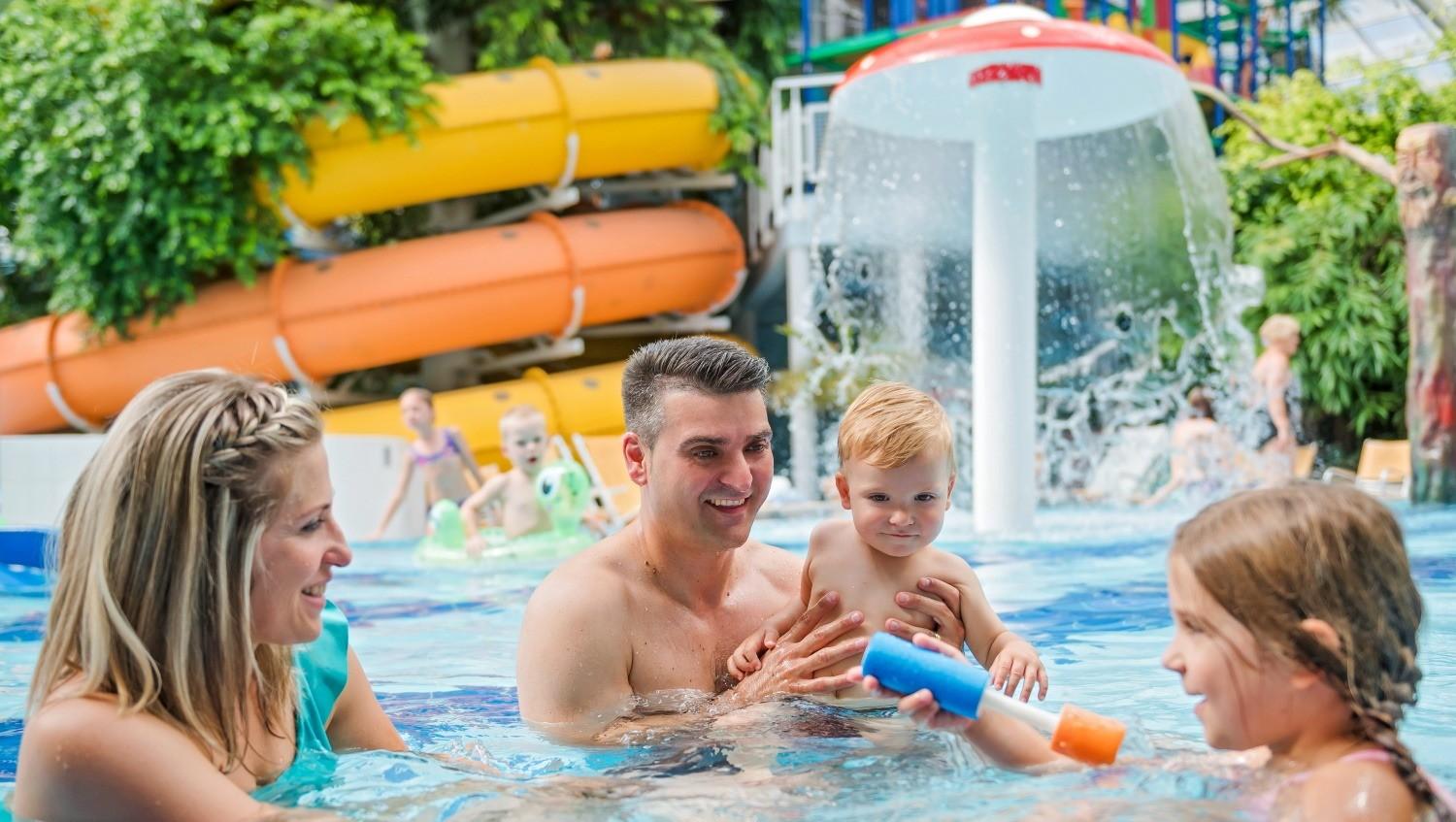 Mediterranean adventures at your fingertips!
Don't worry if the weather shows a different face every day! At Aquaticum Mediterranean Aquapark, you can feel like you're on a tropical beach every day of the year!
With an eternal summer climate, great slides and all-day relaxation for all ages, come and try the real Mediterranean experience in Debrecen's iconic dome building!
An oasis for children
Almost all our services are designed to entertain children and keep the little ones comfortable. In the children's pool, they can enjoy a pleasant dip in the water, where carefree joy is complemented by water slides, a dragon slide and an elephant slide.
In our baby pools there's no need to worry about red eyes, baby-friendly disinfectant is used to protect the sensitive skin of the little ones. Even in the midst of aquatic adventures, children can enjoy play house experience in our two-storey giant playhouse.
Our Spa is baby-friendly and offers a nursing room at a separated and quiet spot providing comfortable armchairs, bean bags and mattresses to bring the comfort and tranquility of home and provide for relaxation and an afternoon sleep for the smallest ones. These services are free to use with children under 3 years of age.