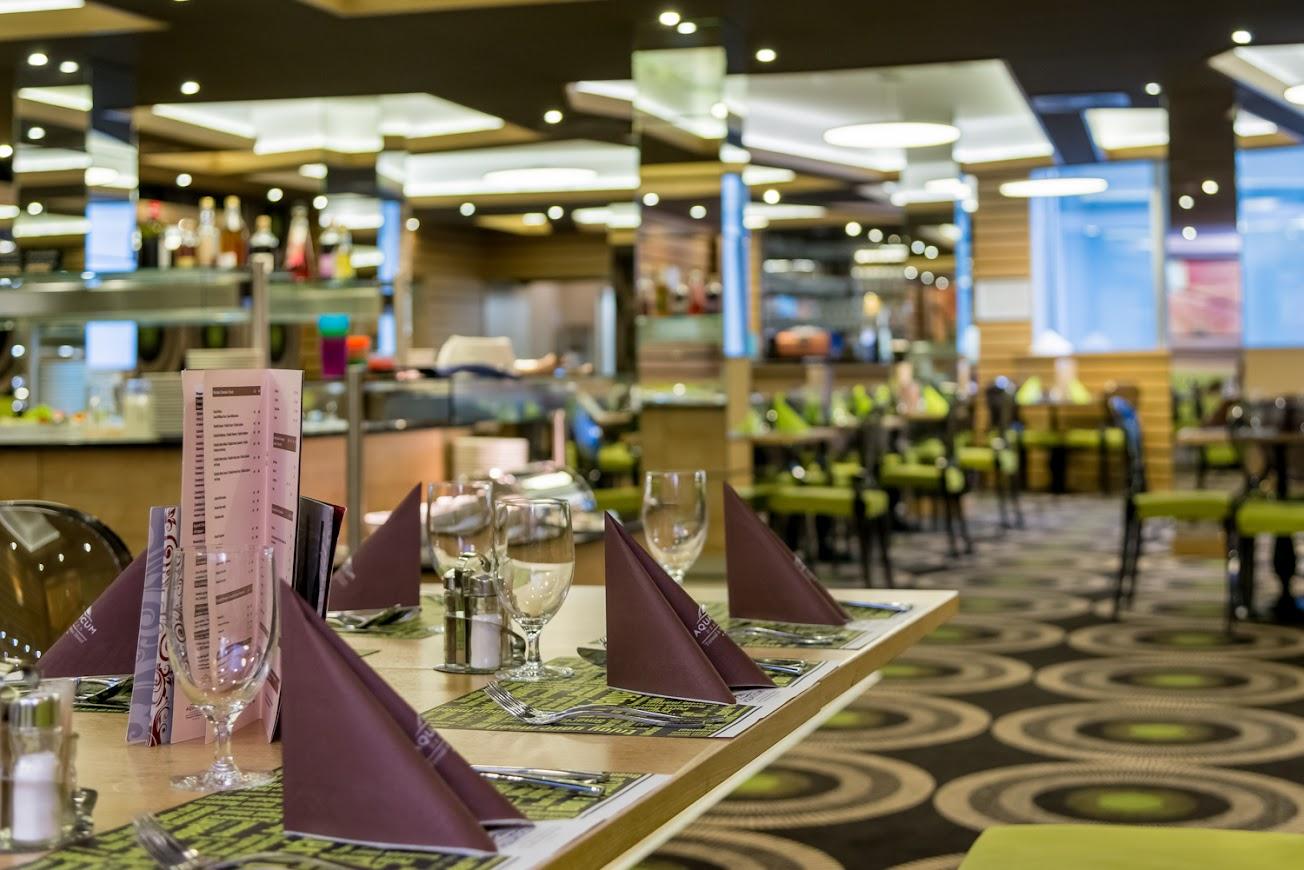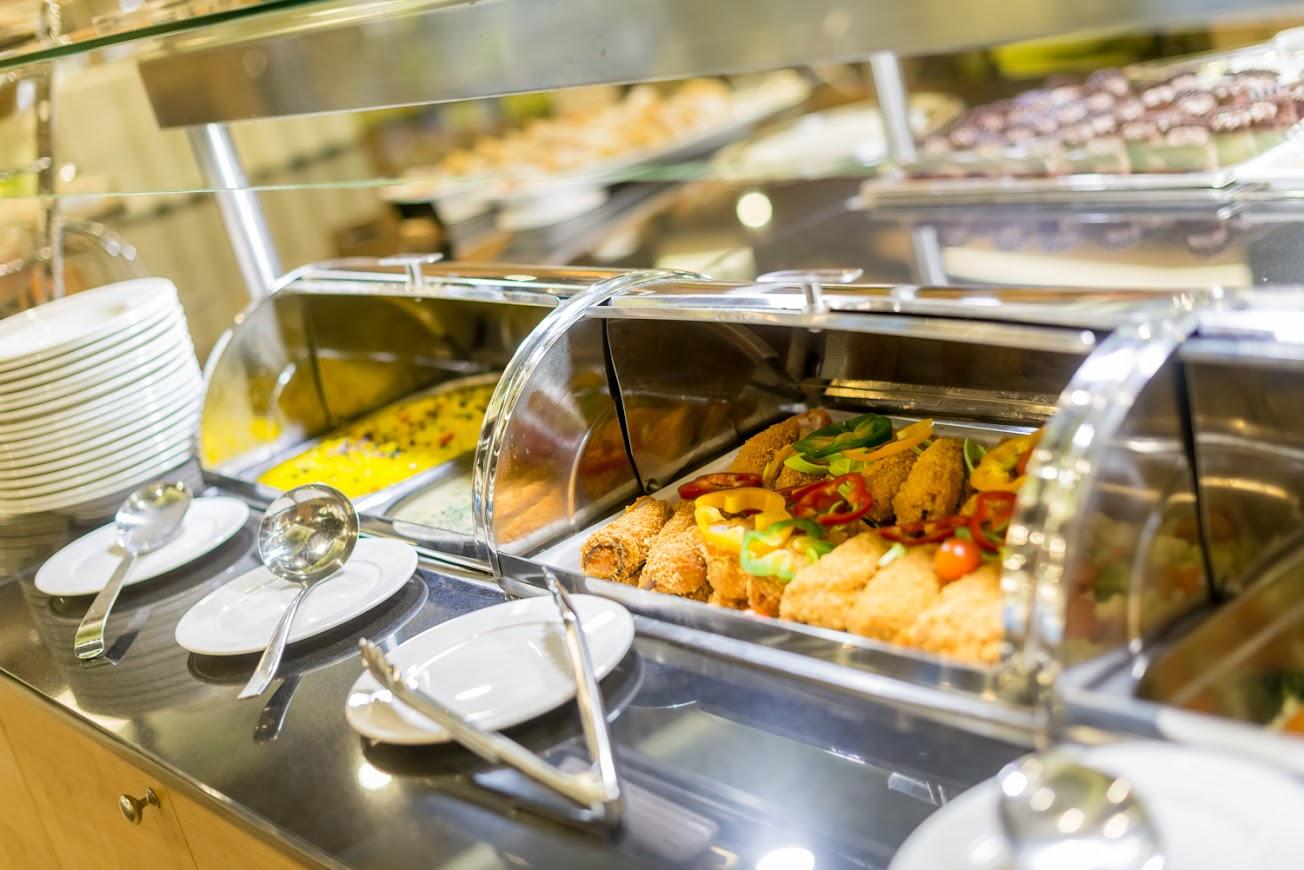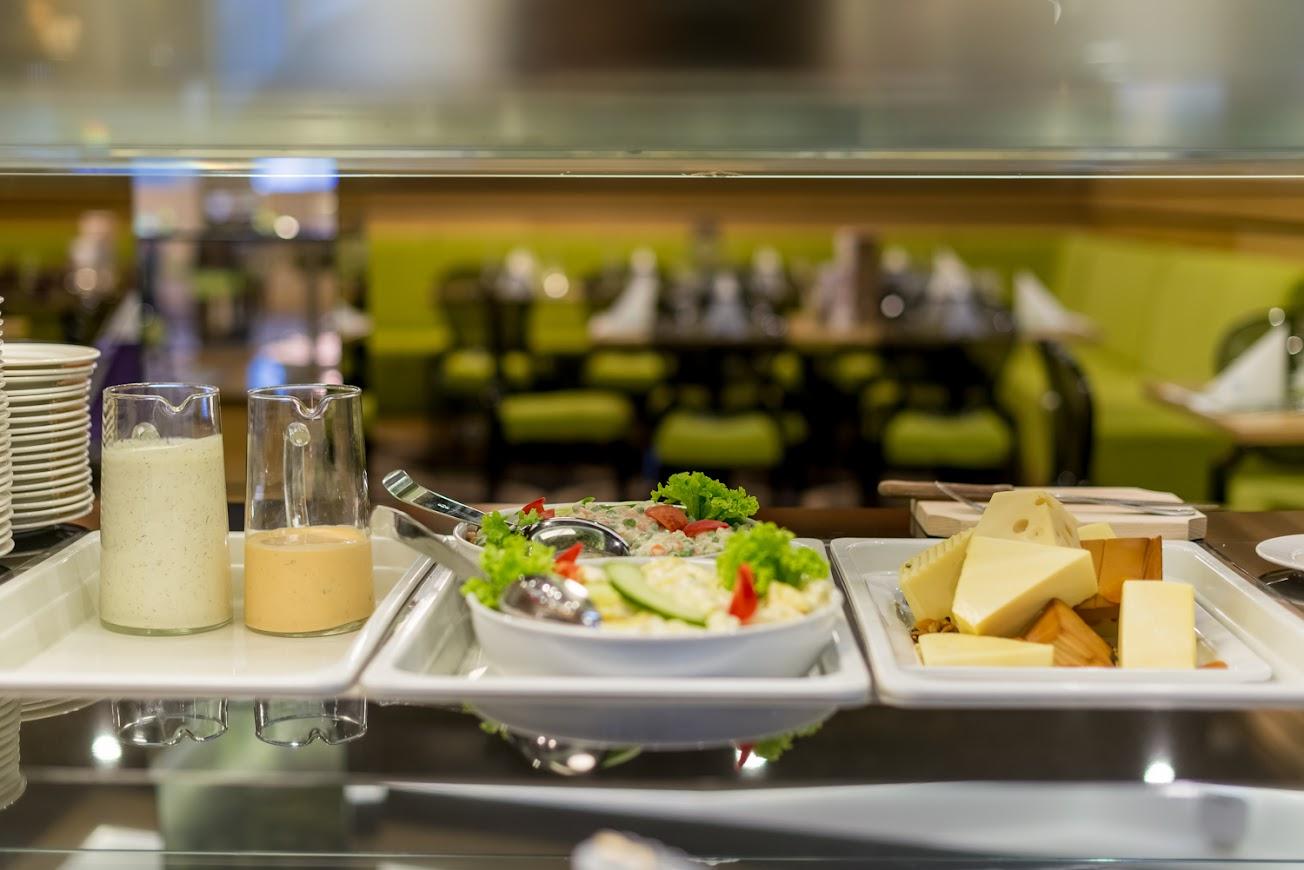 The Natura Restaurant reflecting the colours of Nature ensures the energetic start and the pleasant finish of the day for our Guests with a wide choice of meals in its buffet. In a friendly environment, everybody can find the delicacies according to one's taste.
Owing to our state-of-the-art kitchen technology and prepared colleagues, our Guests with food intolerance do not need to worry, either. The meals appropriate for the prescribed (and accustomed) diets of our Guests with gluten and lactose intolerance are made from carefully selected special raw materials according to the regulations of HACCP.
One does not need to indicate one's gluten or lactose free or diabetes diet, as one is free to choose from our buffet table from the delicacies for one's diet.
Offering a full-scale service, it is possible for the Guests of the Natura Restaurant to have a lunch choosing from the menu. The different dietary meals are indicated with different pictograms in our menu. Our Guests can charge any consumption to their room account, thus, one can immediately have a delicious lunch after a great walk in the Great Forest without the need to go back to one's room for one's money.
Hungarian and international specialties, reform and light dishes can also be found on the menu. As a child-friendly hotel, children's favourite foods are served at all meals.
Breakfast: 07:00 - 10:00
Half board dinner: 18:00 - 21:00