The benefits of thermal water
Bathing in thermal water is an extraordinary experience, but it also has many beneficial effects. The 65 ˚C thermal water of Debrecen is rich in valuable organic and inorganic substances and is therefore particularly suitable for the treatment of certain diseases. We welcome you to experience this gift of nature, which heals both body and soul.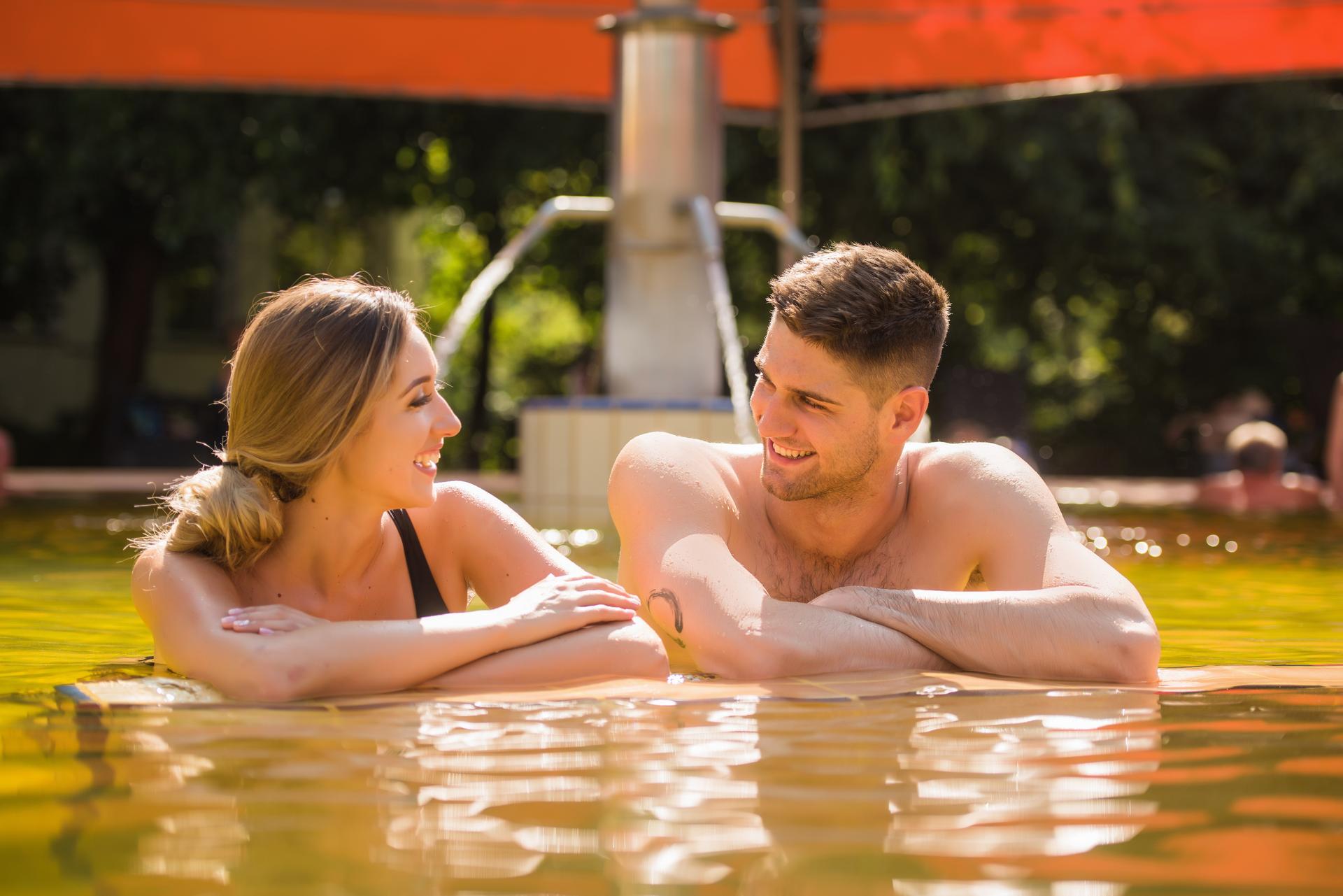 Relaxing in the water
Experience showers, heated benches and lounge chairs to make your stay even more enjoyable. Immerse yourself and enjoy a refreshing massage in our pools with mushroom showers and hot tubs to help your muscles regenerate. Try our pools filled with water at 20 and 40°C, ideal for stimulating the circulation. Don't miss our clover-shaped outdoor pool, where neck showers and underwater massage jets ensure relaxation.