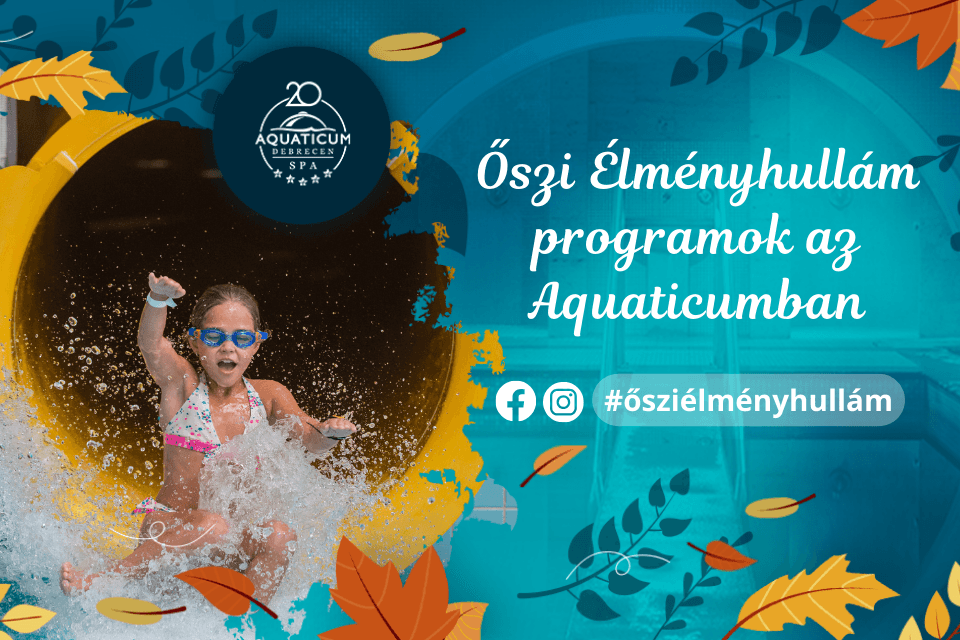 In autumn we don't want to leave anyone without experiences, so we are waiting for all our guests with a series of fantastic programmes!
Stop for a while, visit us and experience the Aquaticum!
You can find the list of events in the table below and click on the event name for details!
Autumn Experience Wave Programmes at the Aquaticum
| | | |
| --- | --- | --- |
| Programme | Date | location |
| | szeptember 30. | Indoor Aaquapark |
| | október 7-8. | Sauna World |
| | október 21. | Indoor Aaquapark |
| | október 21-22 | Sauna World |
| | október 22-23. | Indoor Aaquapark |
| | október 22-23 | Indoor Aaquapar |
| | október 28. | Indoor Aaquapark |
| | október 30-31. | Indoor Aaquapark |
| | október 30-31. | Indoor Aaquapark |
| | november 2. | Indoor Aaquapark |
| | november 4. | Termal Bath |
| | november 5. | Indoor Aaquapark |
| | november 18. | Indoor Aaquapark |
| | Indoor Aaquapark | Indoor Aaquapark |
| | november 25. | Indoor Aaquapark |