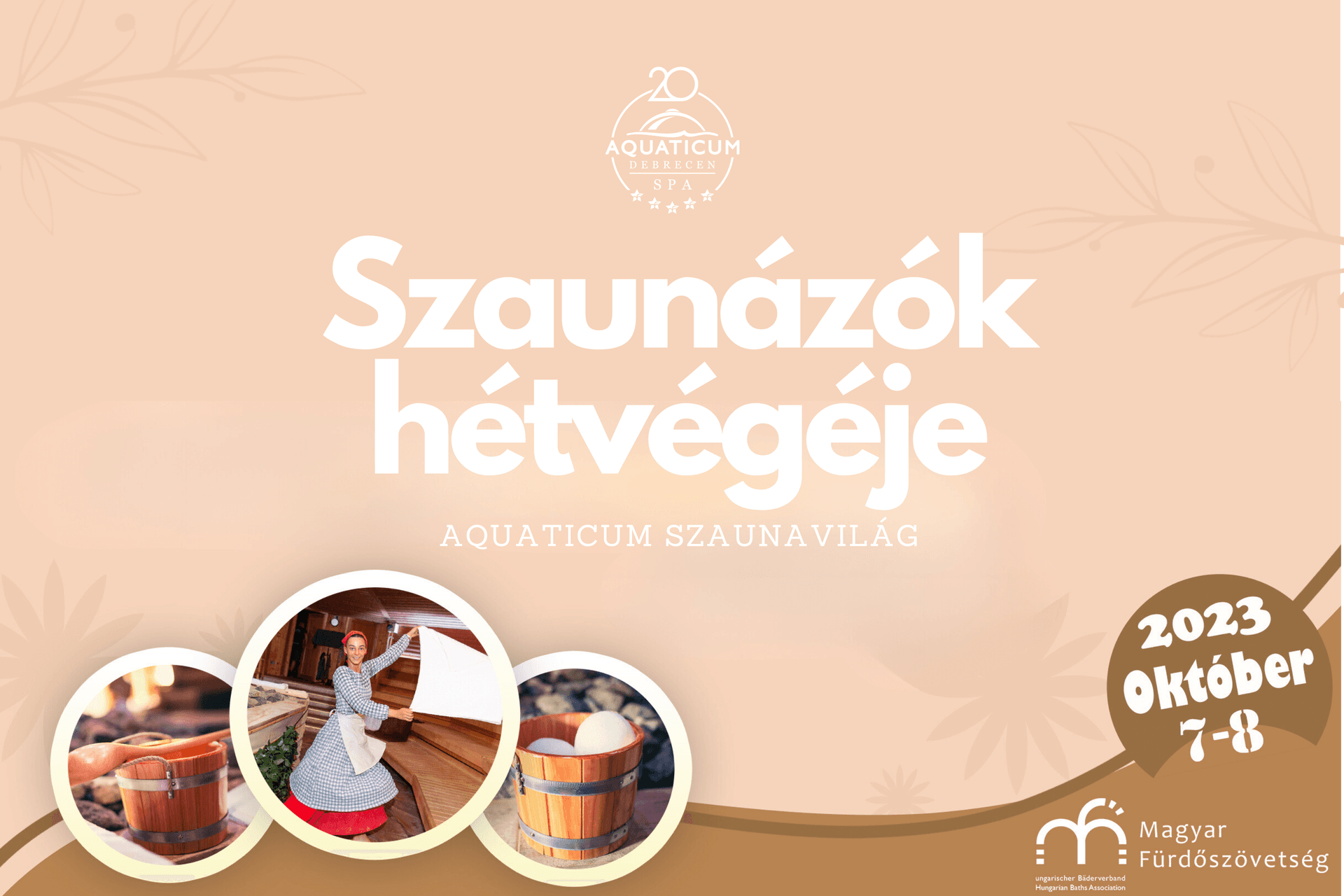 Aquaticum Sauna World has joined the "Sauna Weekend" programme again this year: on the first weekend of October we will offer a special sauna programme for our guests!
On 7-8 October 2023, it's Sauna Weekend at Aquaticum again!
The "Sauna Festival" will take place in 30 spas nationwide, so that visitors can enjoy the benefits of the sauna at the same time. On 7 October (Saturday) from 16:00, sauna lovers will be treated to the same themed, 3-round infusion in all spas. Our renowned sauna masters will ensure the perfect experience, a gift for body and soul.
The enrichments will be prepared with special aromas and spectacular sauna master techniques.
The time of the baths: 16:00, 17:00, 18:00, 19:00
The price of the baths: 600 HUF/program/person.
Participation in the Sauna Weekend is subject to availability. Pre-registration is possible at the following contact details:
email: szaunavilag@aquaticum.hu
phone: +36 52 514 150
Open the season with us and let go of the stress of the weekday!