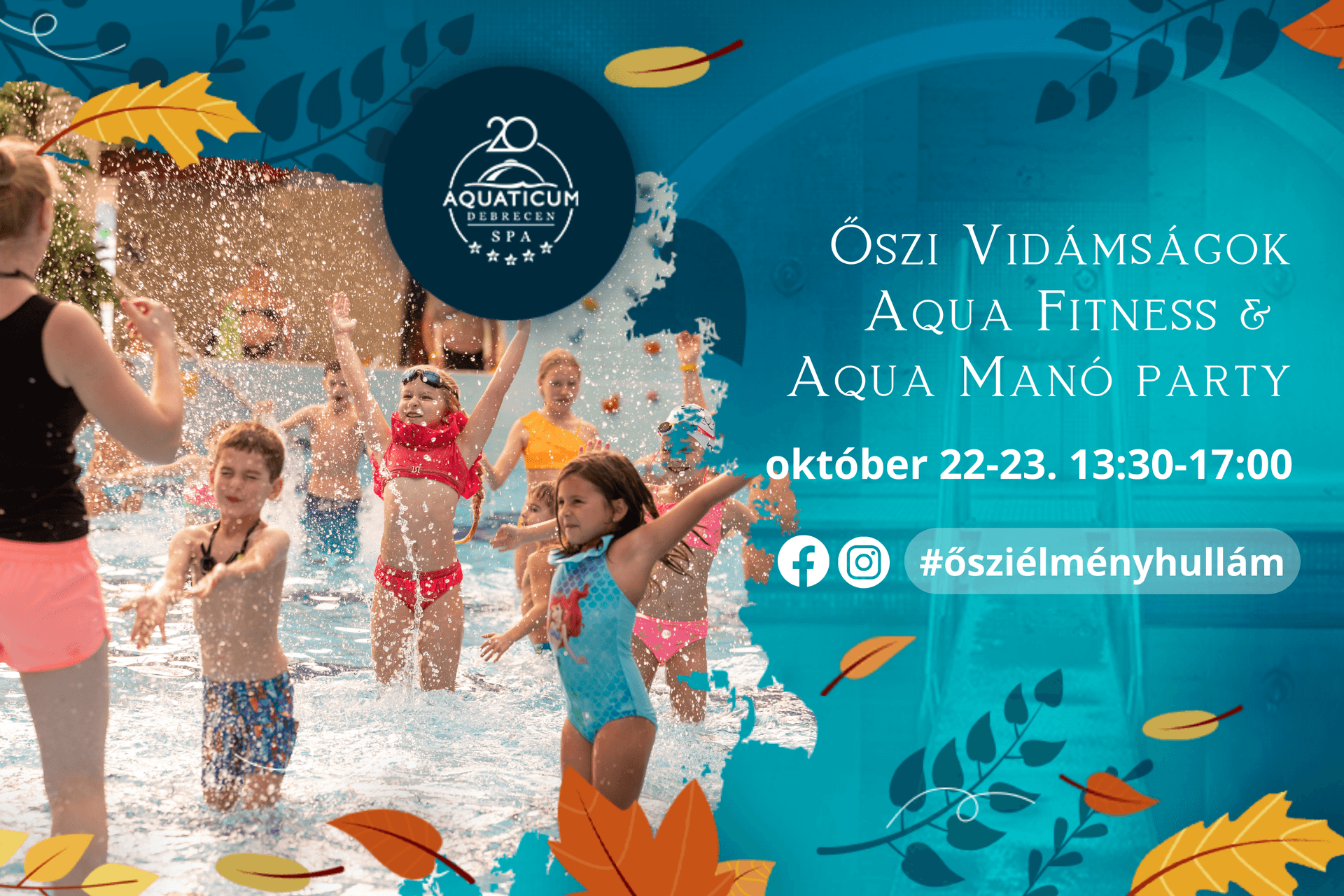 22 and 23 October (Friday 13:30-17:00, Saturday 13:30-17:00)
Autumn fun
Guaranteed rain-free but water-rich fun for the whole family!
Craft activities (autumn decorations and fruit cup making).
Water gymnastics for children and adults Water adventures: turtle race in the wave pool on the floating island; egg-carrying, splashing and nesting.
Location: Indoor Aquapark
Please note that the programme is subject to change without notice!
Please be informed, dear guests, that pictures and videos are taken for advertising purposes. By participating you acknowledge that the organizers may record audio and video.