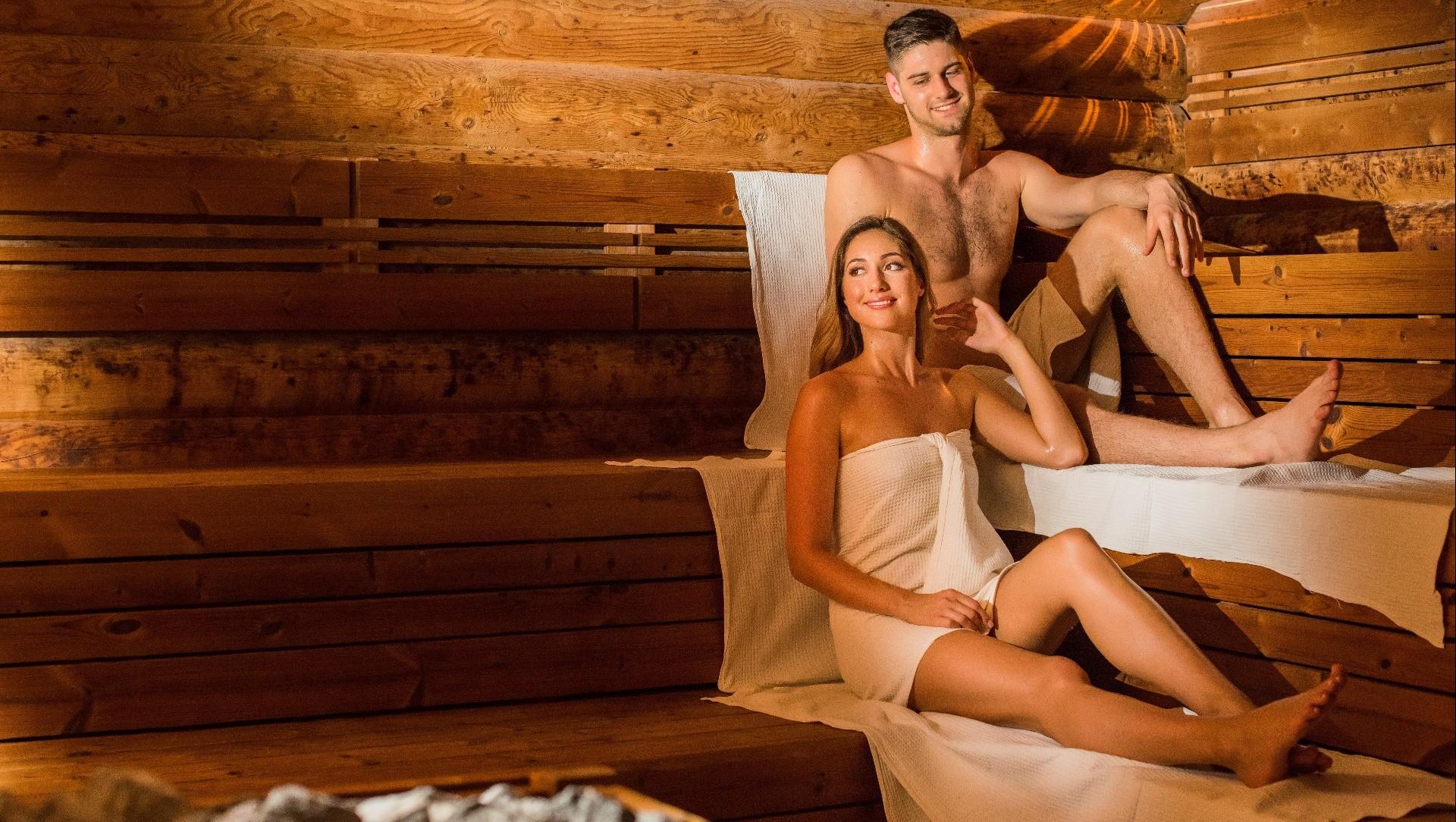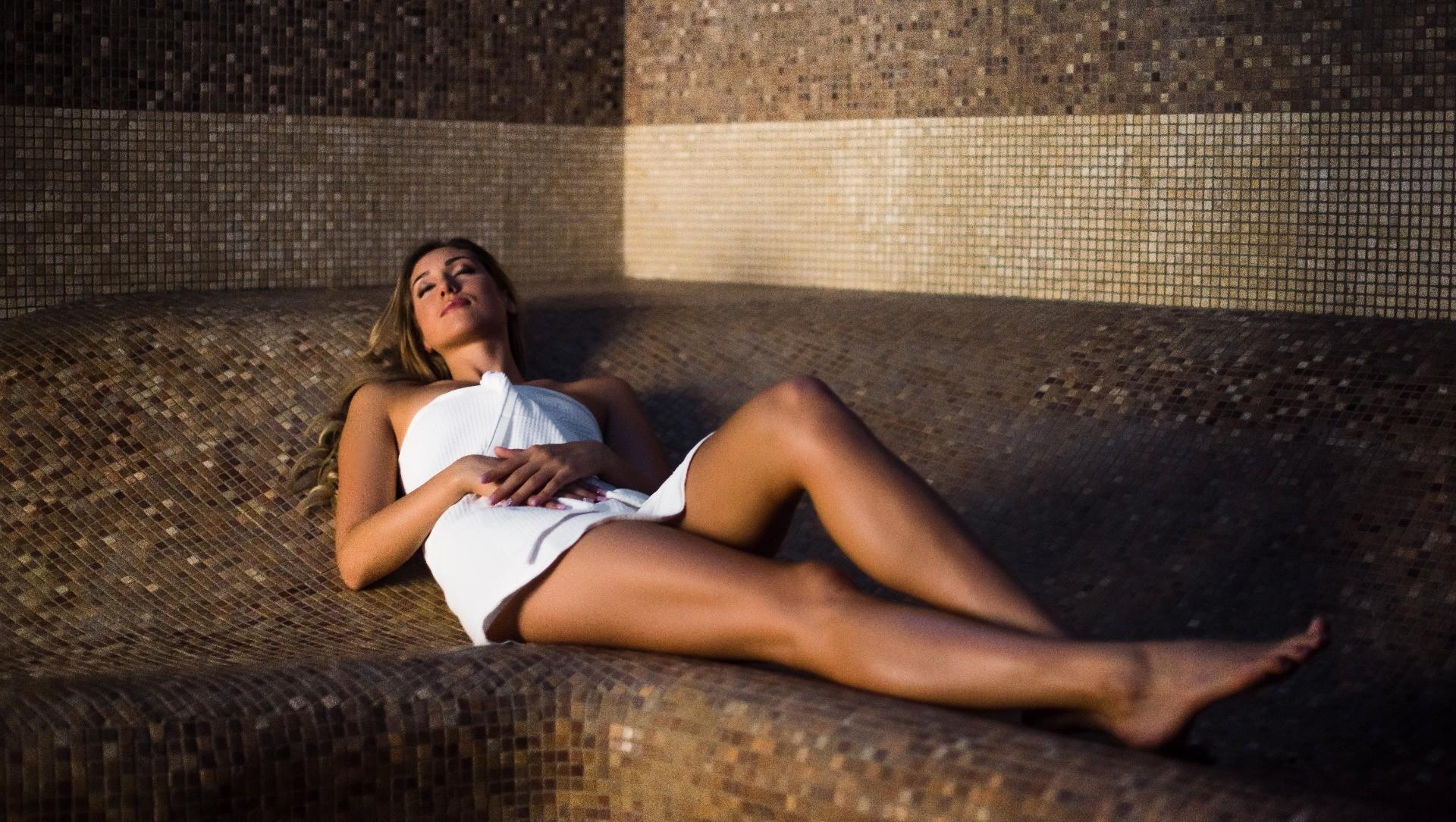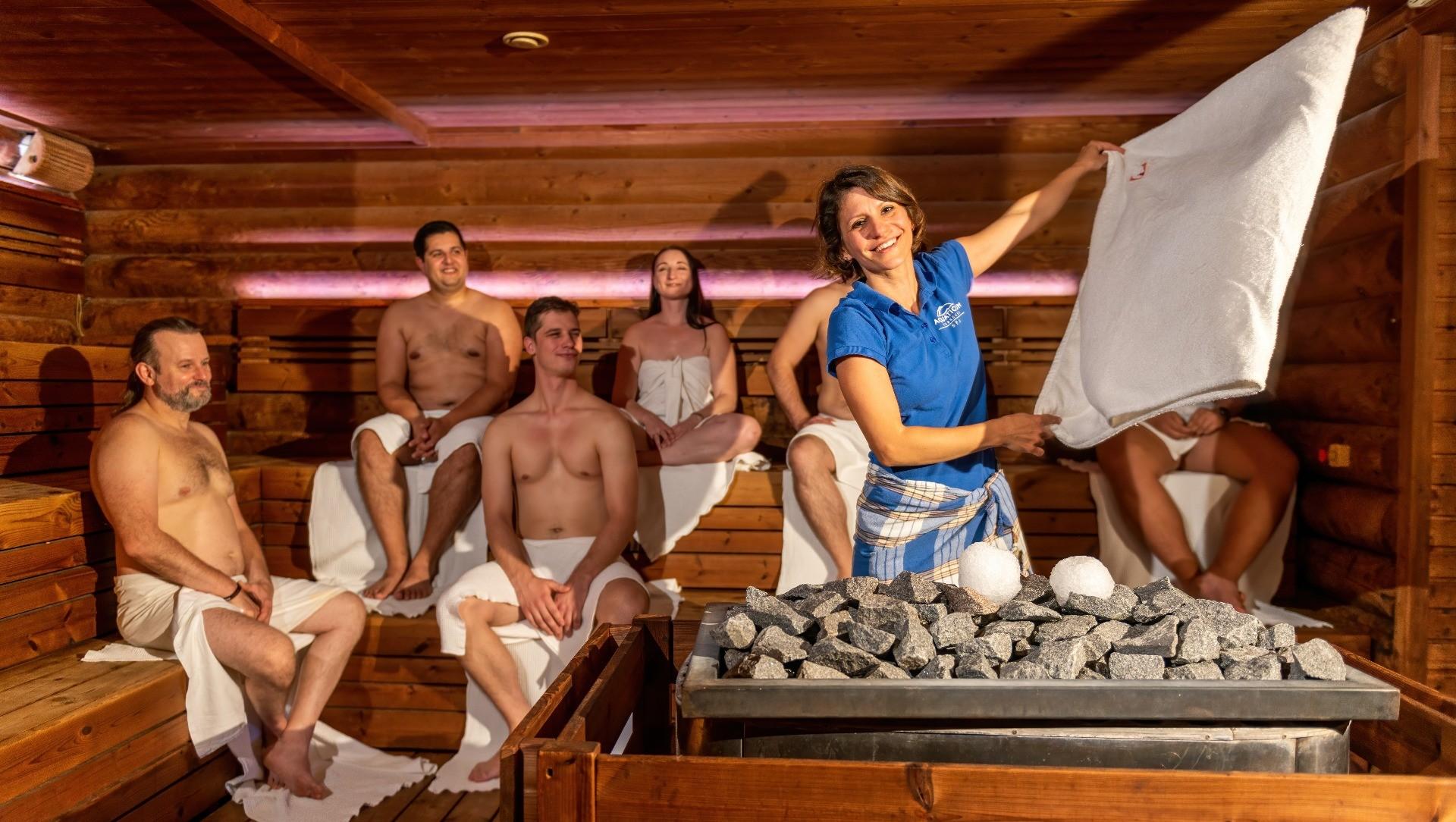 Taking a sauna offers a great opportunity for health-conscious people, as offering well-being, it recovers one's mental and physical fitness.
In the Thermal Bath, there is a Sauna World with the area of many hundred m2. In the Sauna World, there are Finnish and Stollen saunas, steam chambers, an ice fountain, a tepidarium, an infra sauna, a cold water plunge pool, Kneipp pools and pulsating showers to serve the relaxation of our guests.
There are two separated relaxation rooms and a relaxation garden in the area of the Sauna World.
Deckchairs, soft light and silent relaxation music in the relaxation area make one's rest and relaxation more pleasant.
| | Capacity | Temperature |
| --- | --- | --- |
| Finnish sauna | 30 persons | 95-100 °C |
| Stollen sauna | 20 persons | 100 °C |
| Steam Chamber I. | 20 persons | 40-50 °C |
| Steam Chamber II. | 15 persons | 35-45 °C |
| Tepidarium (heated) | 15 persons | 35-36 °C |
| Infra sauna °C | 8 persons | 60 °C |
| Plunge pool | | 13-15 °C |
| Kneipp pools (cold-warm) | | 20 °C / 40°C |