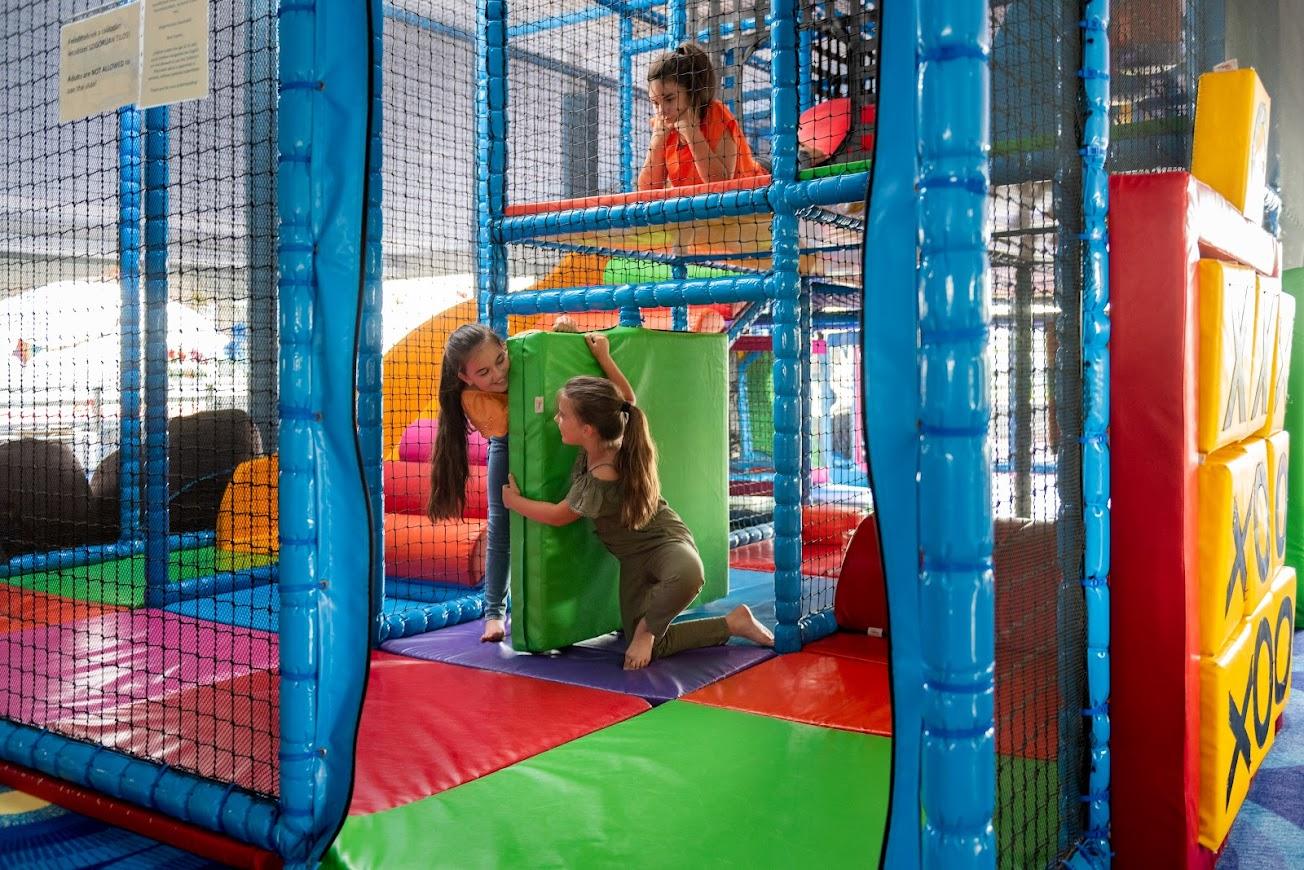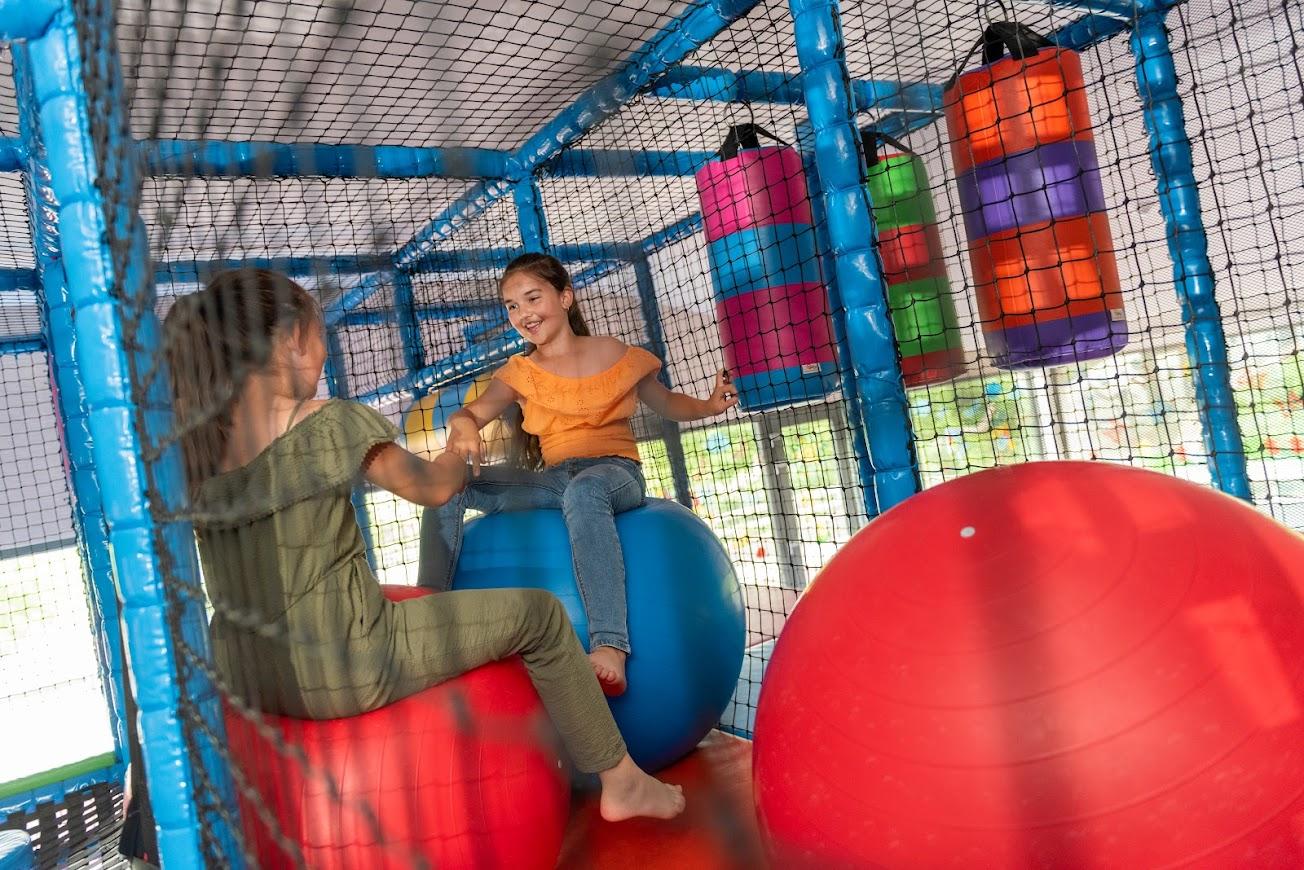 Giant Children's Playing Area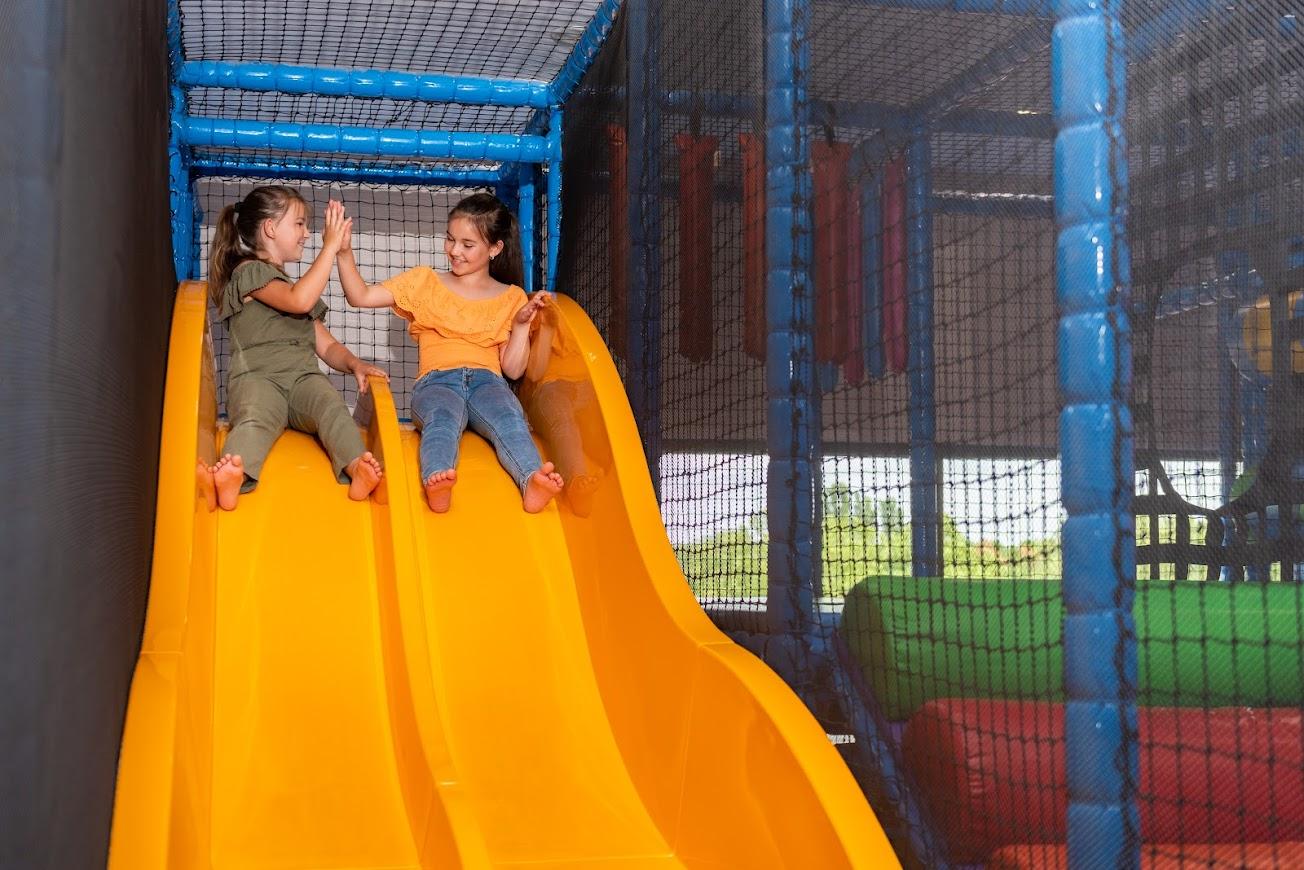 Giant Playroom
Giant Playroom closed from 9-11 October 2023. Opening Thursday 12 October 2023 08:00
Our guests of all ages, from babies to adults, can find a way to spend their free time in a pleasant way. Our trained kindergarten teachers are expecting the little ones as well as the big ones every day from 8 am to 6 pm where fun is guaranteed.
We offer many different ways to have fun. Toys and games are carefully selected to offer great fun for everyone, from our youngest guests to the older children.
The Toddler's Area offers amongst others coloring books, playhouse and toy kitchen, building blocks, dolls with various equipment, plush toys and toy cars, slides and board games to have fun and develop various skills of the youngest.
Our two-story Bouncy Castle features twon slides, pounching bags and different logic and skill games to guarantee cheerful moments.
For the older children we offer Xbox 360 and PlayStation consoles, foosball table and table tennis, air hockey table and a giant amoeba
At weekends and school holidays, depending on weather conditions, our guests can take part in exciting outdoor and indoor programs with our animators.
Other important information to consider
The Playroom awaits guests every day from 08:00 until 21:00.

Under the age of 3, parental supervision is required at our Children's Playing Area.

Please note that the use of socks is compulsory for everyone (both children and adults) at the Playing Area.

Children under the age of 14 who speak neither Hungarian nor English are not allowed to use the Children's Playroom when a supervisor is present, without parental supervision.
Pounching bags
Toy kitchen, playhouse
Xbox One, PS4
Building blocks
Foosball
Slide
Table tennis
Bouncy castle