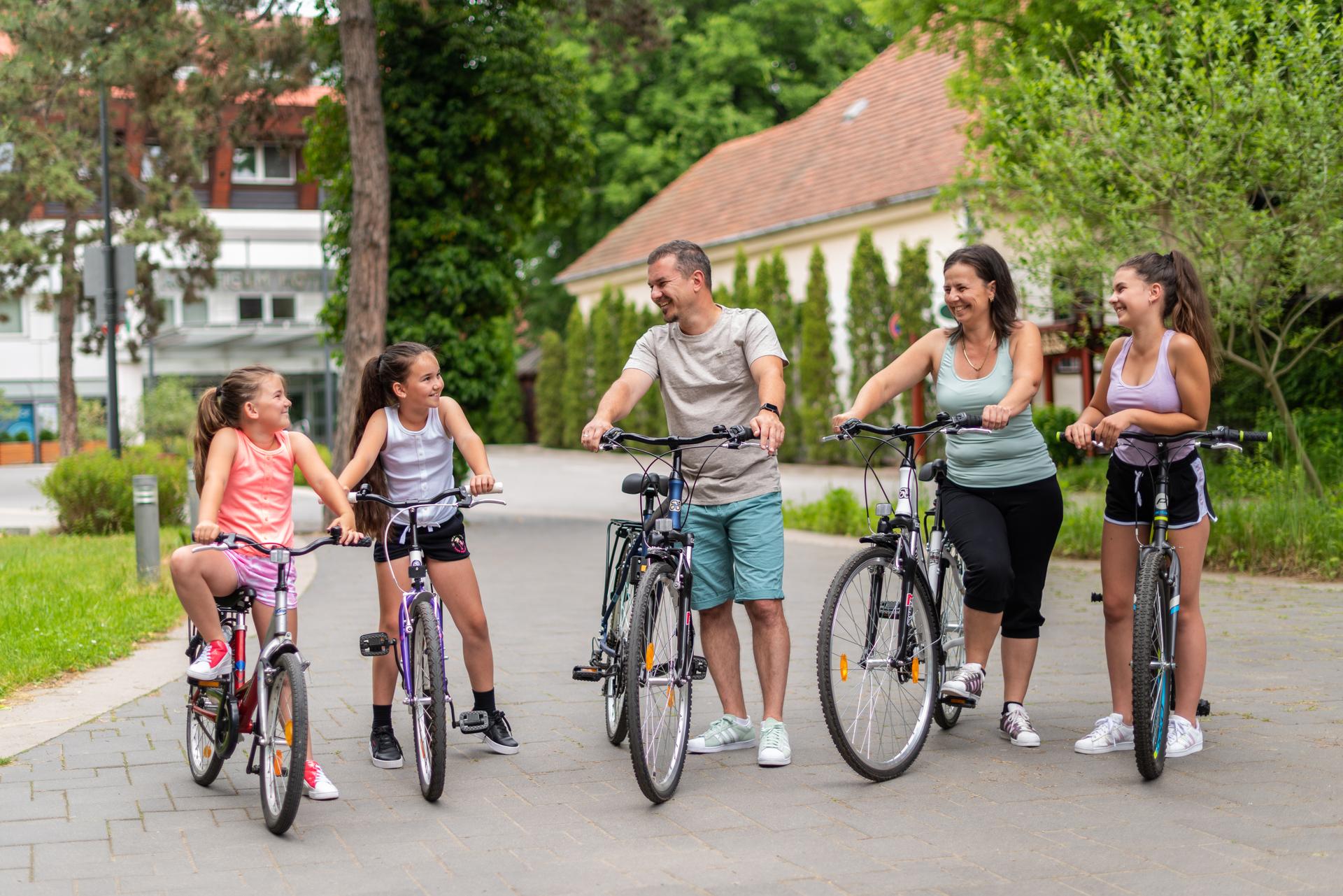 Other services
If one is to get to know the distant nooks of the Great Forest or one is curious about the places of interest in the city, we make them easily accessible.
We provide summertime bicycle hiring possibility. By bike, one can not only get within some minutes to the old city to admire the Reformed Great Church and the Kossuth Square, but during cycling across the Great Forest or admiring the villas of the Simonyi Street, one can be the part of the real civic feeling. Owing to the bicycle road network being denser and denser, one can safely ride, even with children.
One can get detailed information on the bicycle hiring possibility at the reception of our Hotel, any time of the day.
Bicycle rental: every day from 07:30 to 19:00
More information and prices: at the hotel reception.
Bicycles can be rented in limited numbers and at your own risk.