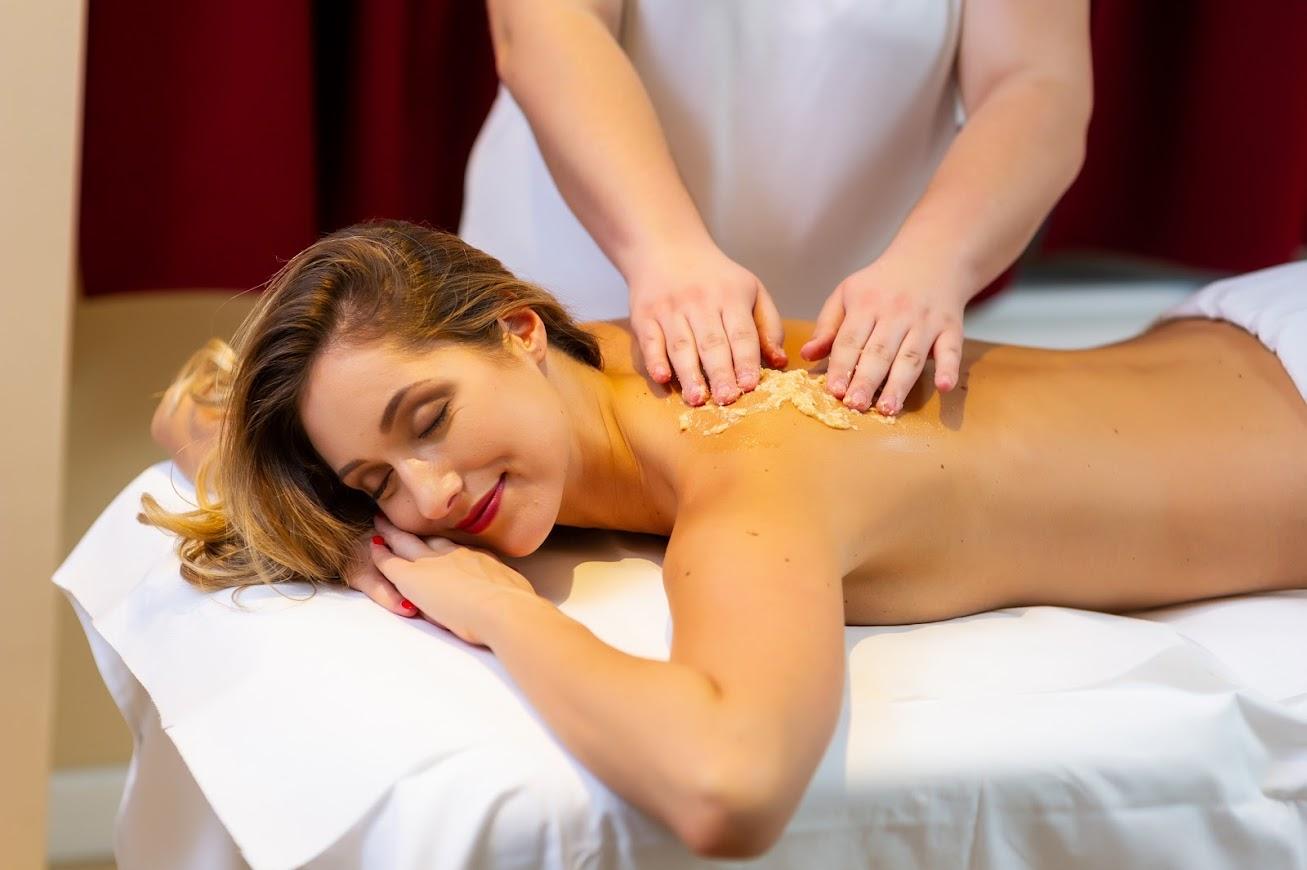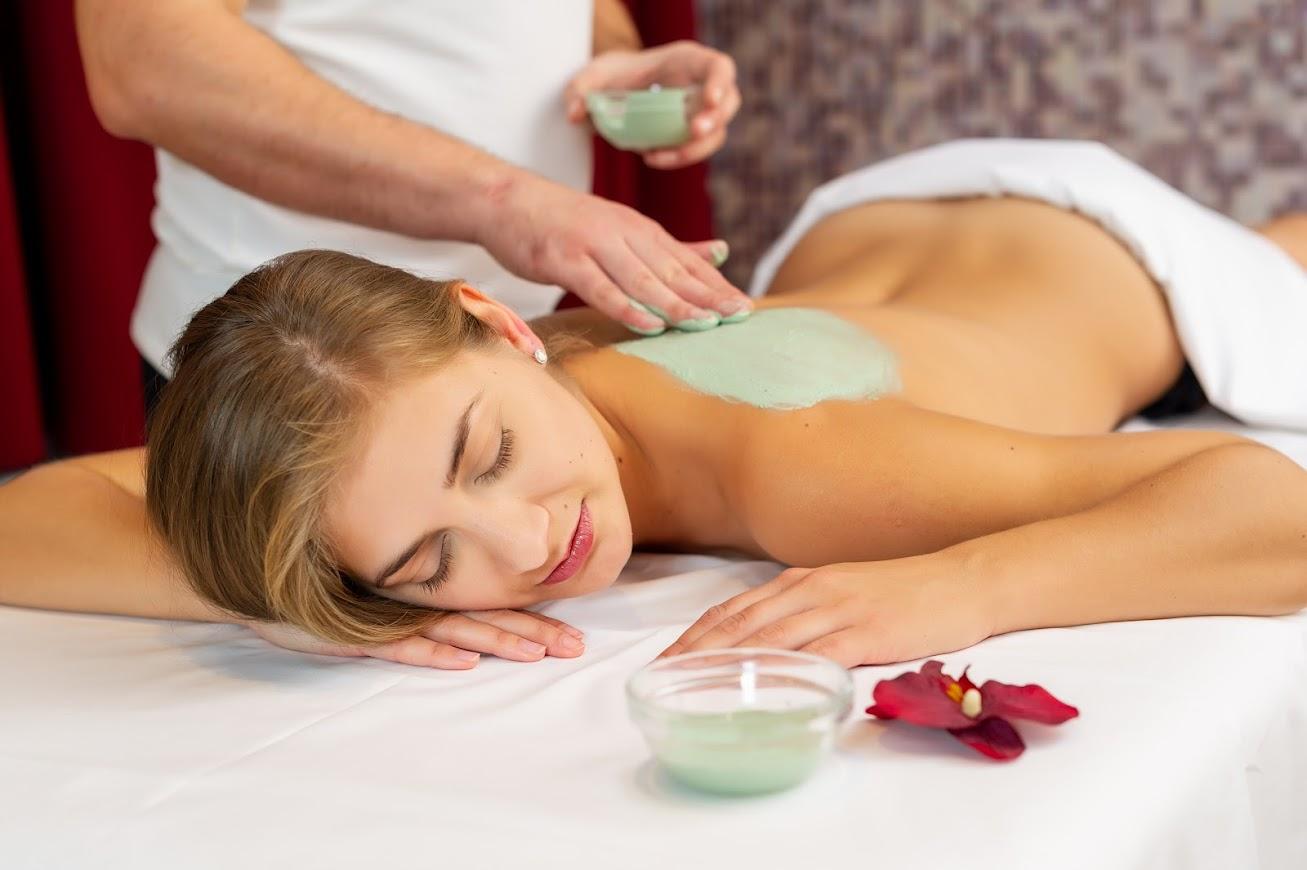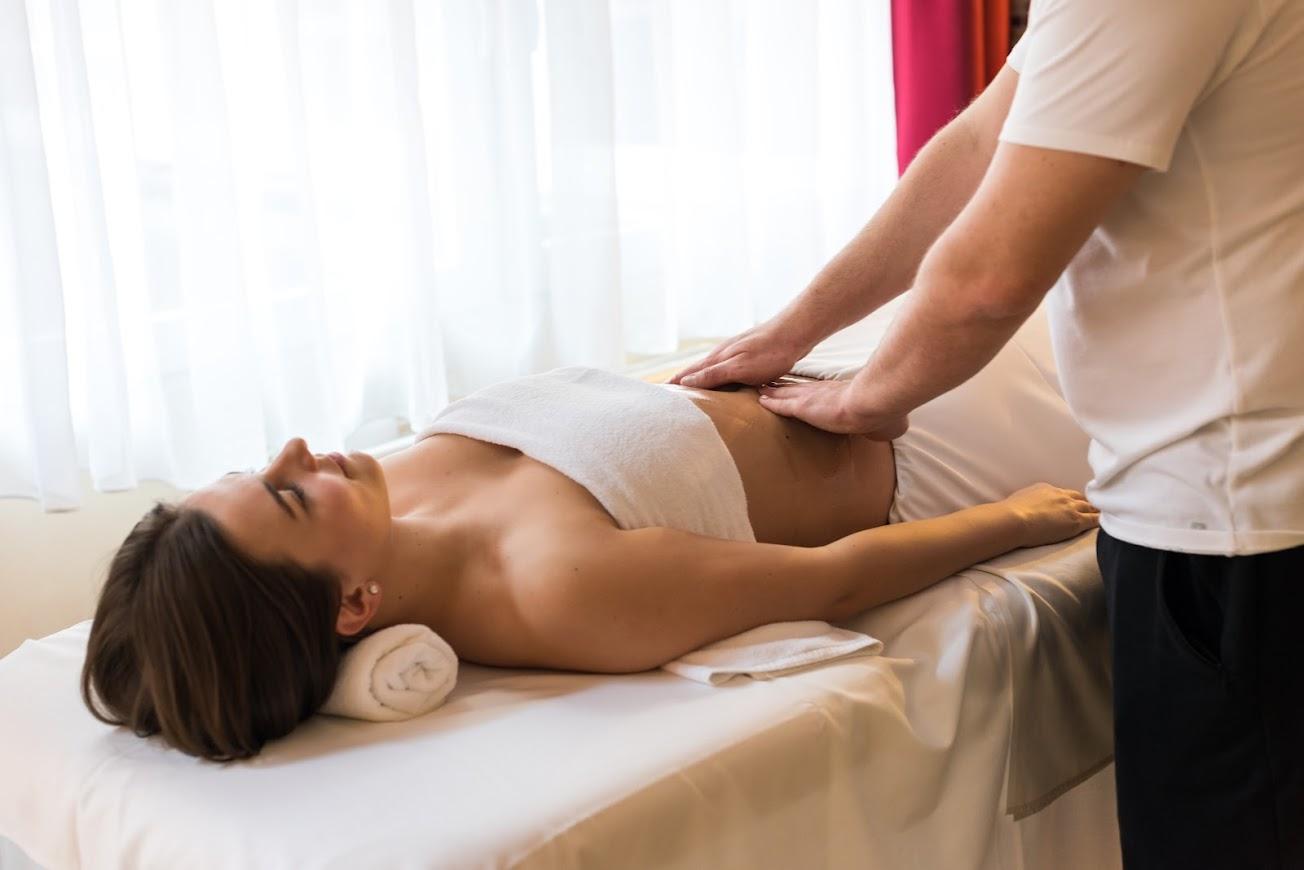 Wellness island
Openinng hours (every day):
Registration, appointment:
Opening:
09:00
Location:
4032 Debrecen, Nagyerdei park 1.
Lunch break:
12:00 - 12:30
Phone:
+36 52 514 177
Closing:
19:00
E-mail:
wellness.recepcio@aquaticum.hu
Pampering massage and treatments
Body care treatments for detox and anti-cellulite (70 min) 13.990 HUF

The treatment helps rid the body of toxins thus improving the circulation, the nutrient and oxygen supply to the cells and activation of the immune system. It is recommended as a supplement to a regenerating regimen and also for cellulite treatment. Following a complete body mask containing body cleansing ingredients (e.g. nettles and honey) a lymphatic drainage massage is given using pure aromatic vegetable oils.
Body treatment with natural coconut (70 min) 11.990 HUF

This treatment begins with body peeling, using a blended of lotus and frangipani scented exfoliating scrub containing coconut particles, making your skin baby soft. This is then followed by a coconut oil body massage. This massage, with warm oil, relieves stress and improves, the skin's condition turning it silky and glowing. The active ingredients refresh the skin and optimize the protective lipid layer all at the same time.
Shiatsu massage (70 min) 11.990 HUF

Shiatsu treatment helps you to harmonize your vital energies. During the massage the thumbs apply pressure to create state of general wellbeing and peace of mind.
Paediatric massage (45 min) 8.790 HUF

Massages make children more balanced, both mentally and physically. The aim of the treatment is to stimulate blood and lymph circulation, prevent or improve poor posture, stimulate the nervous system, aid digestion and strengthen the immunity system. We recommend this massage for ages 3-7.
Massage for pregnant women 8.790 HUF (20 min) 11.990 HUF (45 min)
This massage, specifically tailored for the different phases of pregnancy, is recommended for the 12th week of pregnancy and is provided in a side-lying position alleviating tension and offering full relaxation for pregnant women.
Natural orange and chocolate massage for the face and body (70 min) 15.490 HUF

In the first step of the massage warm orange scented oil is applied to release the pressure built up in the body to relieve stress. As a second step a mask with an extra high chocolate content together with ginger and ginseng is administered. The treatment reaches its climax with a face massage using orange oil during the time the chocolate is exposed. The treatment relaxes and calms the body while recharging the skin with vital active ingredients.
Lava stone massage (70 min) 13.990 HUF

This treatment uses hot volcanic basalt stones with a high thermal capacity. The strokes alloy the Swedish massage strokes of Western cultures with the energy orientation of Eastern philosophy, simultaneously stimulating one's muscles and nervous system. It is a soothing, relaxing treatment complemented by the benefits for the muscles.
Indian scalp massage (20 min) 6.490 HUF

A traditional treatment using Indian oils, applying a thorough massage on the scalp. It is a pleasant, pampering treatment.
Indian oleaginous body massage (70 min) 11.990 HUF

A massage for the entire body using warm herbal oils. The body is pleasantly warmed up during the fast and energetic treatment.
Synchronised massage (70 min) 25.990 HUF

In a synchronised or four-handed massage two masseurs work together, coordinating their movements on one guest at the same time to induce a perfect state of rest and relaxation. This is usually done with oil massages where long deep-acting massage techniques are required.
Silk Elixir Hydrating Body Treatment (70 min) 12.990 HUF

A full-body massage with an orange blossom-scented silk protein scrub, which has the rare property of absorbing several times its own weight in water, thereby intensely hydrating the skin. Following the scrub, a relaxing body massage with shea butter is performed.
Traditional massage
Refreshing massage 7.490 HUF (20 min) 10.990 HUF (45 min) 11.990 HUF (70 min)

This is a refreshing and conditioning massage performed with the traditional Swedish massage strokes. It improves one's blood circulation and increases the capacity of the muscles. It soothes and relaxes perfectly.
Refreshing sole massage (20 min) 7.490 HUF

This sole massage relaxes, energises and calms, while strengthening the immune system and reducing stress; it also refreshes and invigorates.
Reflexological sole massage (45 min) 10.990 HUF

Reflexology is an alternative therapy. Micro-areas exist in certain parts of the body that contain the complete body on a reduced scale. The soles are one of these areas. By massaging reflex zones in the micro-area a connection is made between the given zone and the associated organ. In this way reactions to the stimulus can be triggered.
Partial massage with Kinesio tape (45 min) 10.990 HUF

This combined treatment is designed to help treat overworked muscles, or minor musculoskeletal injuries acquired during sport as well as muscle aches and strains in specific areas. The therapy consists of a condition assessment, partial massage and Kinesio tape application. A consultation is required before treatment.
Massage using aromatic oils 7.490 HUF (20 min) 10.990 HUF (45 min) 11.990 HUF (70 min)

This is a refreshing and conditioning massage performed with traditional Swedish massage strokes. It improves one's blood circulation and increases the capacity of the muscles. It soothes and relaxes perfectly. Various aromatic oils available.
Pampering wellness baths
Bath with aromatic oils (20 min) 5.990 HUF

Various aromatic oils available.
Facial treatments
Natural yucca hydrating face massage (20 min) 7.990 HUF

This treatment utilises rarely used ingredients: the shoots of the orange plant to help tighten the skin, yucca extract for the cleansing of the skin, and exotic plants such as baobab, mango and Tacuma butter for the rejuvenation of the skin. The massage results in a rejuvenated, well hydrated skin.
Anti-ageing gold facial treatment (face, cleavage and arms) (70 min) 18.490 HUF

A rejuvenating treatment recommended for dehydrated and ageing skin types untilising the power of 23 carat gold, caviar extract, hyaluronic acid and several vitamins with a special emphasis on relaxation.