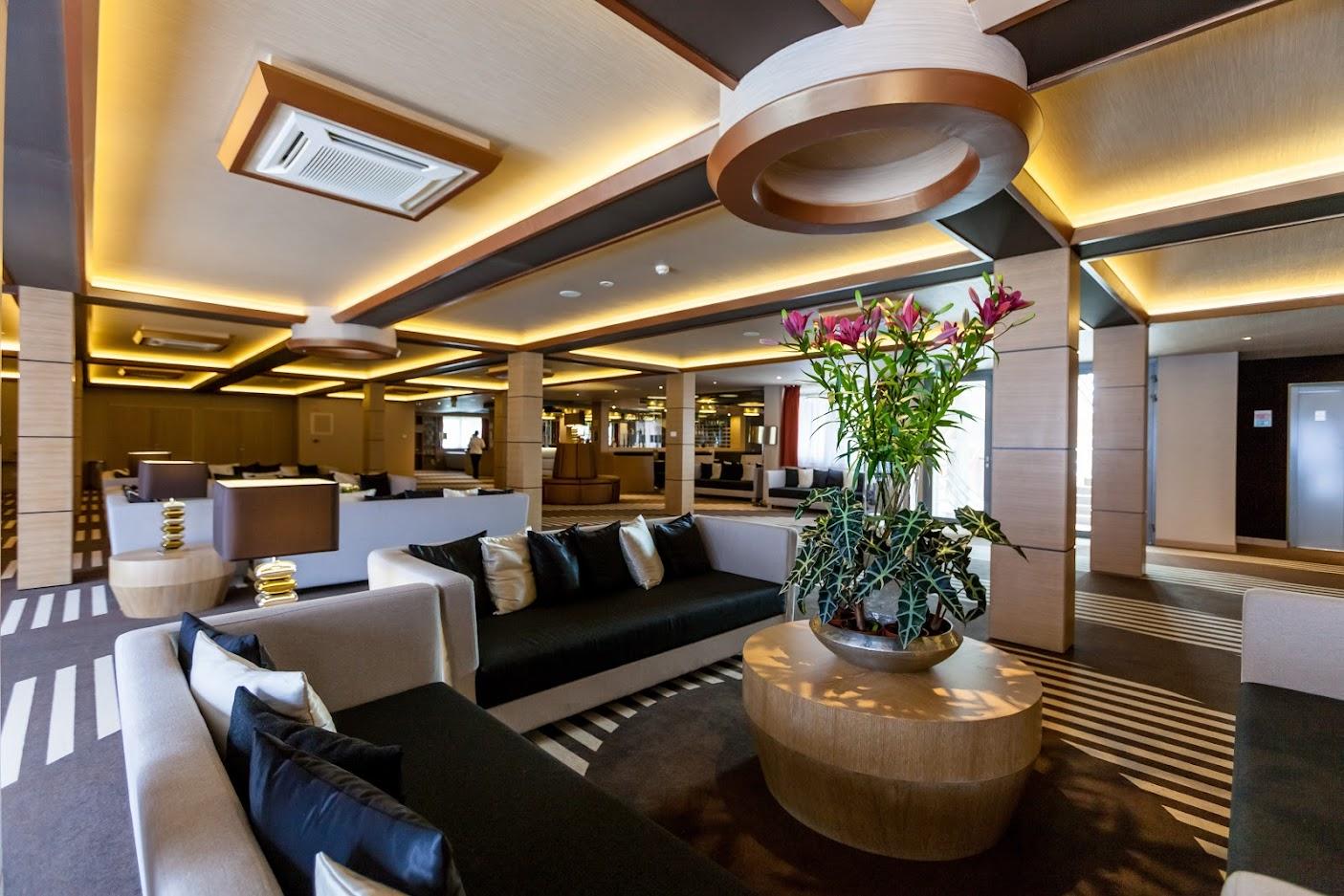 Below we would like to provide some useful information about our hotel:
Wifi password: Aquaticum
Parking fee:
in the open – air car park: 4.000 HUF / car / night
in the underground car park: 3.000 HUF / car / night
in front of the hotel entrance: 10.000 HUF / car / night
Breakfast card includes:
room card
towel card
welcome drink ticket
magnetic chipped bracelet
Main meal times:
Breakfast: 07.00-10.00 (Natura restaurant, -1 level)
Dinner: 18.00-21.00 (Natura restaurant, - 1 level)
Á la carte lunch: 12.00-16.00 (Natura restaurant, - 1 level)
The welcome drink ticket can be used at the Drink Bar until 22:00 on the day of arrival.
Opening hours of Drink bar : everyday from 08:00 to 22:00
You can use the following facilities free of charge with your magnetic chipped bracelet:
For Hotel's programmes please, click here.
Wellness island:
6177, from the phone in your room.
For more information about the treatments,

click here

.
BEMER treatment: (extra charge) is also available:
on the Aquaticum Wellness Island
6177 from the phone in your room.
To access our spa units, please follow the "SPA" sign in the hotel corridor.
Guests with small children in prams and guests with reduced mobility can use the elevator to get to the spa area.
You can consume beverages on the room bill with your bracelet :
in Aquaticum Thermal Bath Buffet
in the Aqua Park
in the Natura Restaurant
in the Drink bar.
For more information, please

click here

.
On the day of departure, the room has to be vacant till 10:00 in the morning, if you wish to check out later, please inquire about that at the hotel reception (ext 6200 from the phone in your room).
Aqua Park vouchers can be purchased for a discounted price at the hotel reception for the departure day.
Keep your final invoice of your stay and join our loyality programme!
For loyality programme information, click here.
The above information is valid for our Guests who have booked a room on our hotel's own website, www.aquaticum.hu.
We wish you a pleasant stay!
Hotel management