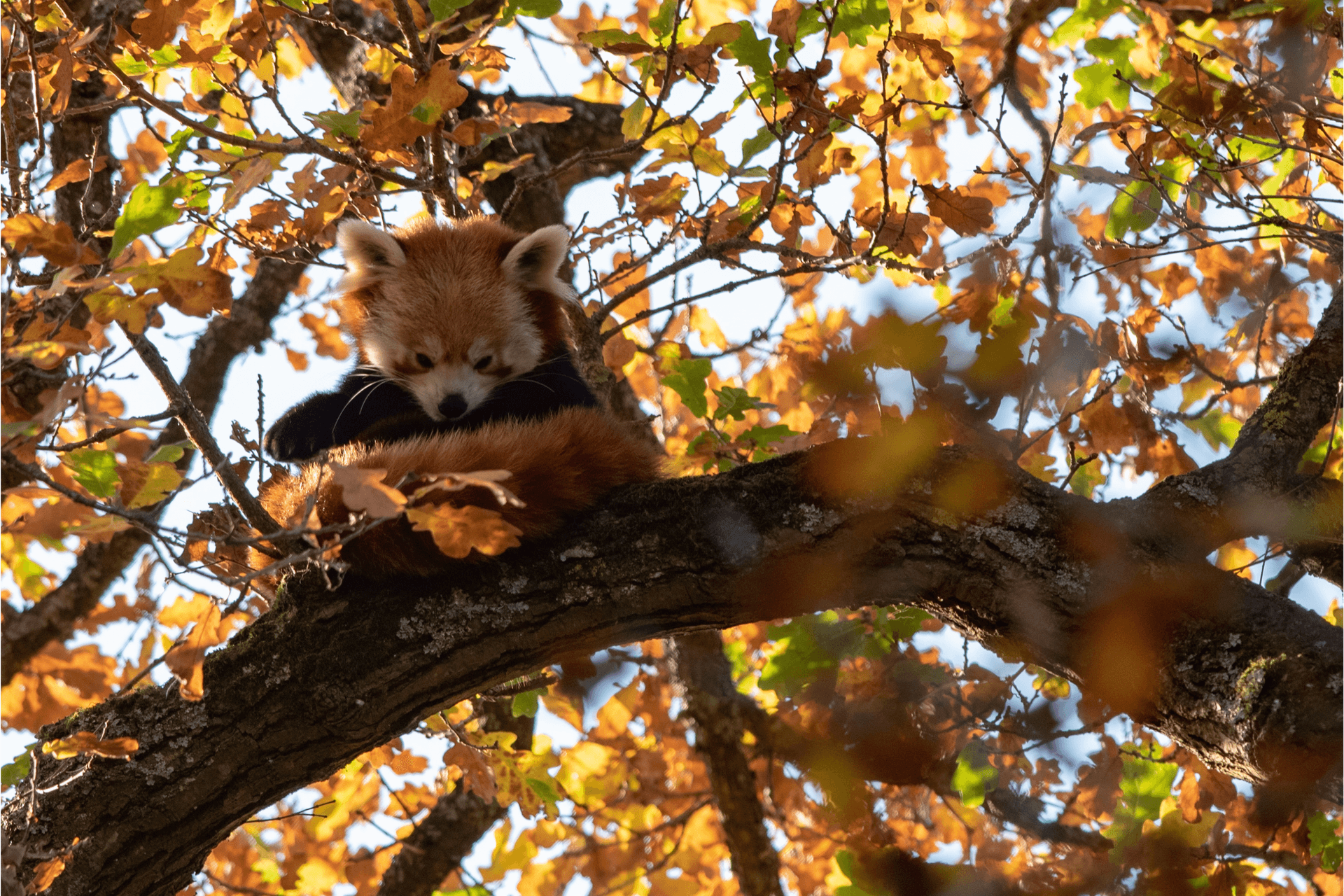 We invite you to an Autumn Evening Walk for special occasions! Under the trees of the Great Forest, every season has its own magic, so after the exciting summer high season, which will soon be coming to an end, we are inviting you to Autumn Evening Walks for wildlife and exclusive experiences, this time on International Red Panda Day on 16 September and World Animal Week on 7 October.
The focus of the programme on 16 September, which is the perfect time for an autumn outing, will be on Maci, Pandita and their first offspring Mei, born in June, but you will also be able to see the autumn and evening life of our other Asian residents with the help of zoo educators and animal keepers, Whether it's the big cats, who can be admired on their portage, or the new arrivals to the Gibbon House this year, the crocodile-tailed bush lizards and Vietnamese cave geckos.
It has been a long-standing tradition to celebrate World Animal Day for a whole week at the beginning of October, and for the first time on 7 October you can take a guided walk to learn about international conservation programmes and the importance of responsible pet ownership, with a look at endangered species and even get up close and personal with our pets.
This unique experience will take place on 16 September from 18:00 to 21:00 and on 7 October from 17:00 to 20:00. For both themed walks, 30 tickets are available online in advance for 6800 HUF, and 10 tickets are available on site for 7800 HUF each. The exclusive all-night programme will include snacks and refreshments on the Samburu panoramic terrace!