Mediterranean adventures within arm's reach!
Don't worry if the weather shows a different face every day! At Aquaticum Indoor Mediterranean Aqua park, you can feel like you're on a tropical beach every day of the year! With a permanent summer climate, great slides and all-day relaxation for all ages. Try the real mediterranean experience in the iconic building of Debrecen!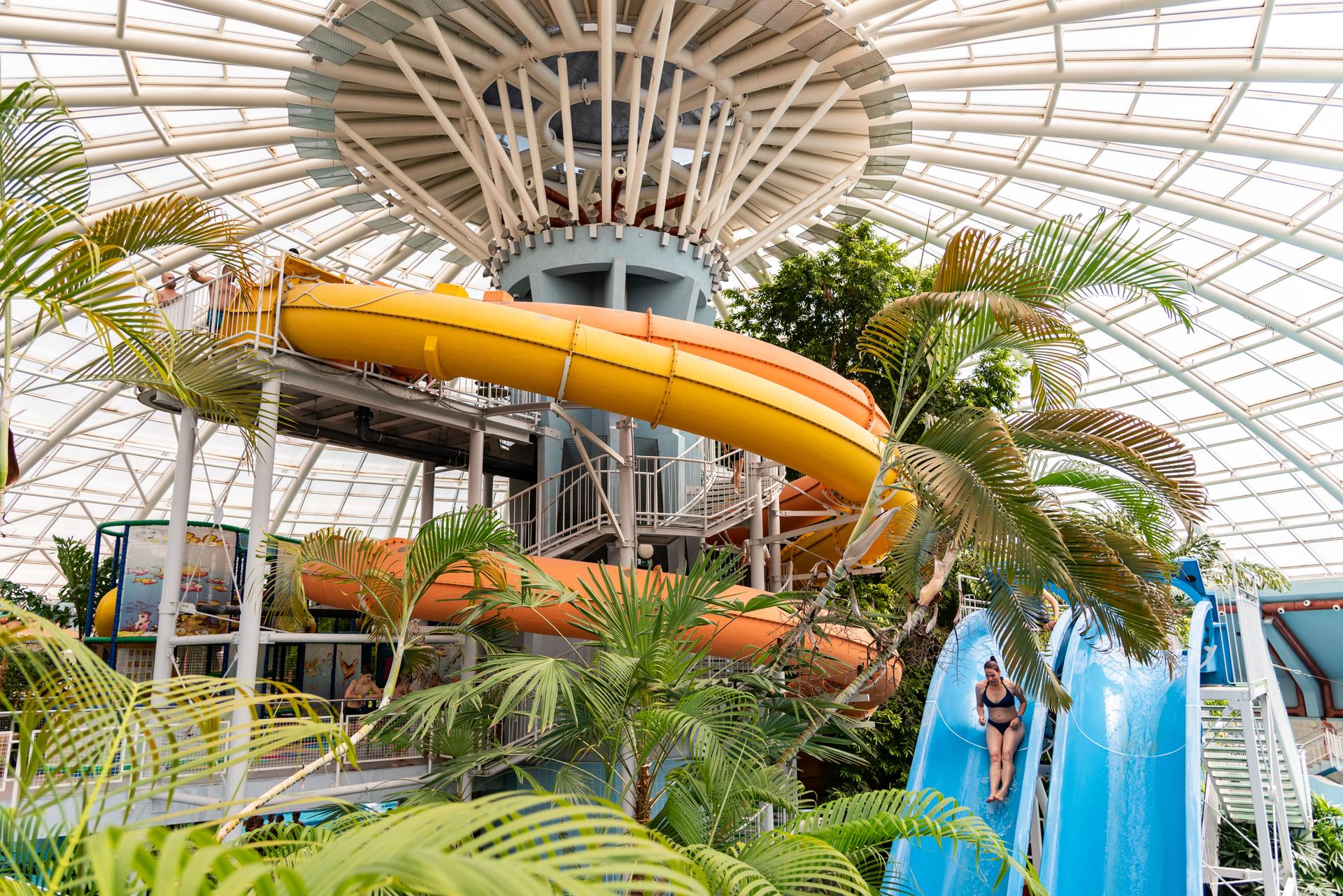 Slides and pools
There is a slide to suit all ages and levels of ability. As well as the giant slides from the highest point of the iconic dome, the most adventurous can enjoy the speed of the fast Kamikaze slide. Our family slide is the place to line up for beginners and those who love to splash together.
For those looking to relax, there are two 33-36˚C group jacuzzis and four family jacuzzis for 4-6 people, so while the kids are having fun on the slide or in the children's pool, while their parents can relax in the jacuzzis.
A Paradise for Children
Practically all of our services are focused on the entertainment of children and the comfort of our youngest guests. The little ones can splash around in the pleasant waters of the children's pool, featuring a water jungle gym as well as dragon and elephant slides, offering boundless fun for all.
Apart from the adventures offered by the pool, there are plenty of thrills to experience in our giant, two-storey playhouse.
We operate a baby-friendly spa, free of charge for visitors from 0-3 years of age, with separate breast-feeding and quiet Mother and Baby rest areas featuring comfortable armchairs, beanbags and mattresses offering the calm and quiet of your home for napping and resting.