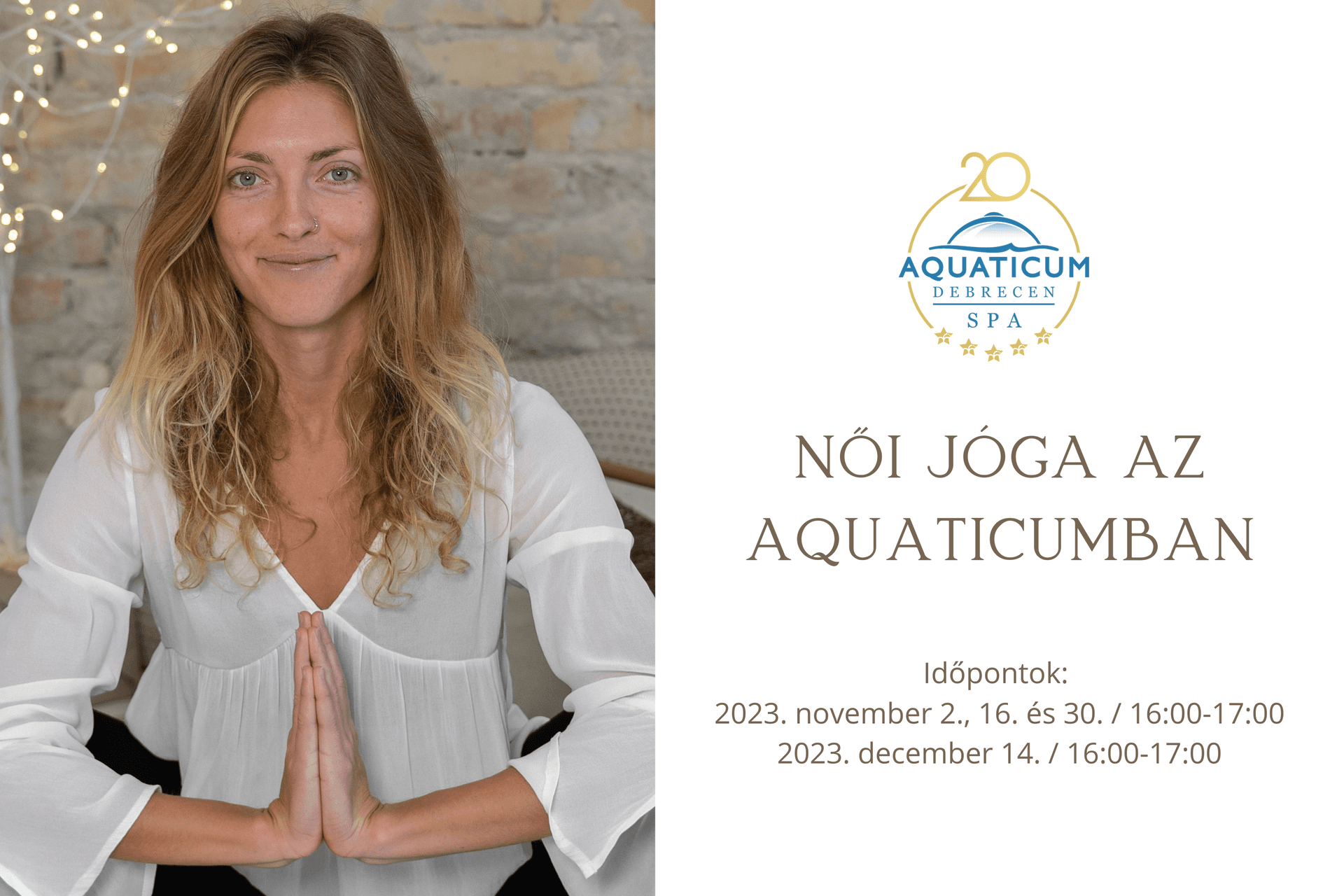 In today's fast-paced world, we often neglect our health and only switch on when we are sick. Yoga is an excellent way to stay in touch with your body, to notice its signals in time, and to practice regularly to improve your health and balance.
Women's yoga is an approach that is much more indulgent than a traditional class. It emphasises the cyclical nature of the female body, the female organs and areas of stress, slowing down, gentleness, introspection and relaxation.
Every month, on two designated Thursdays, from 4:00 pm until closing, the ladies take center stage. During this period, our sauna world is "pampering" only the ladies, without the men.
Now, in addition to relaxing from 17:00 with the help of our professional sauna masters and discovering the beneficial effects of a healthy sauna session for body and soul, we offer you another opportunity to recharge your batteries.
On the occasion of Women's Days, Anna Kinga Jámbor will hold a women's yoga class in the Thermal Baths relaxation room (opposite Sauna World) at the following times.
Dates:
2, 16 and 30 November 2023 / 16:00-17:00
14 December 2023 / 16:00-17:00
Please do not leave your yoga mat at home as it cannot be provided.
You can buy tickets for the next Women's Yoga class here.