Fantastic pools and unrivalled attractions
An unrivalled experience, the 5,700 m² pool has 15 different functions and is designed to suit everyone from very young children to older adults. From those who prefer more active, sporty bathing options, to recreational functions, to our guests who prefer a relaxing holiday, there is something for everyone.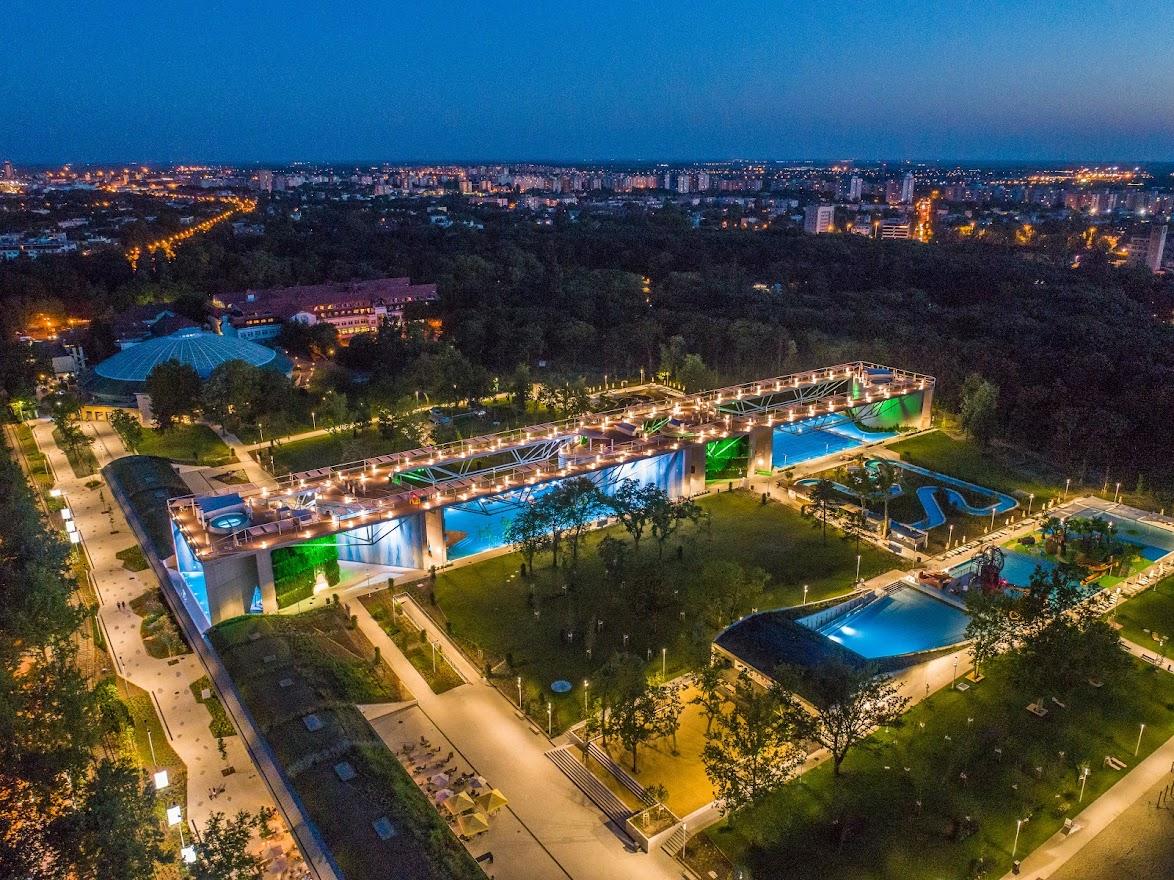 Children's water paradise
Aquaticum Water Park offers shade-protected, gradually deepening children's pools, splashing animal figures and baby slides for the little ones to swim safely in our pools. Children aged 4 to 8 can climb the Robinson tree next to the spray park, and little pirates aged 8 to 12 can enjoy a balloon dock with water cannons, multiple slides, swings, waterfalls and rope climbers.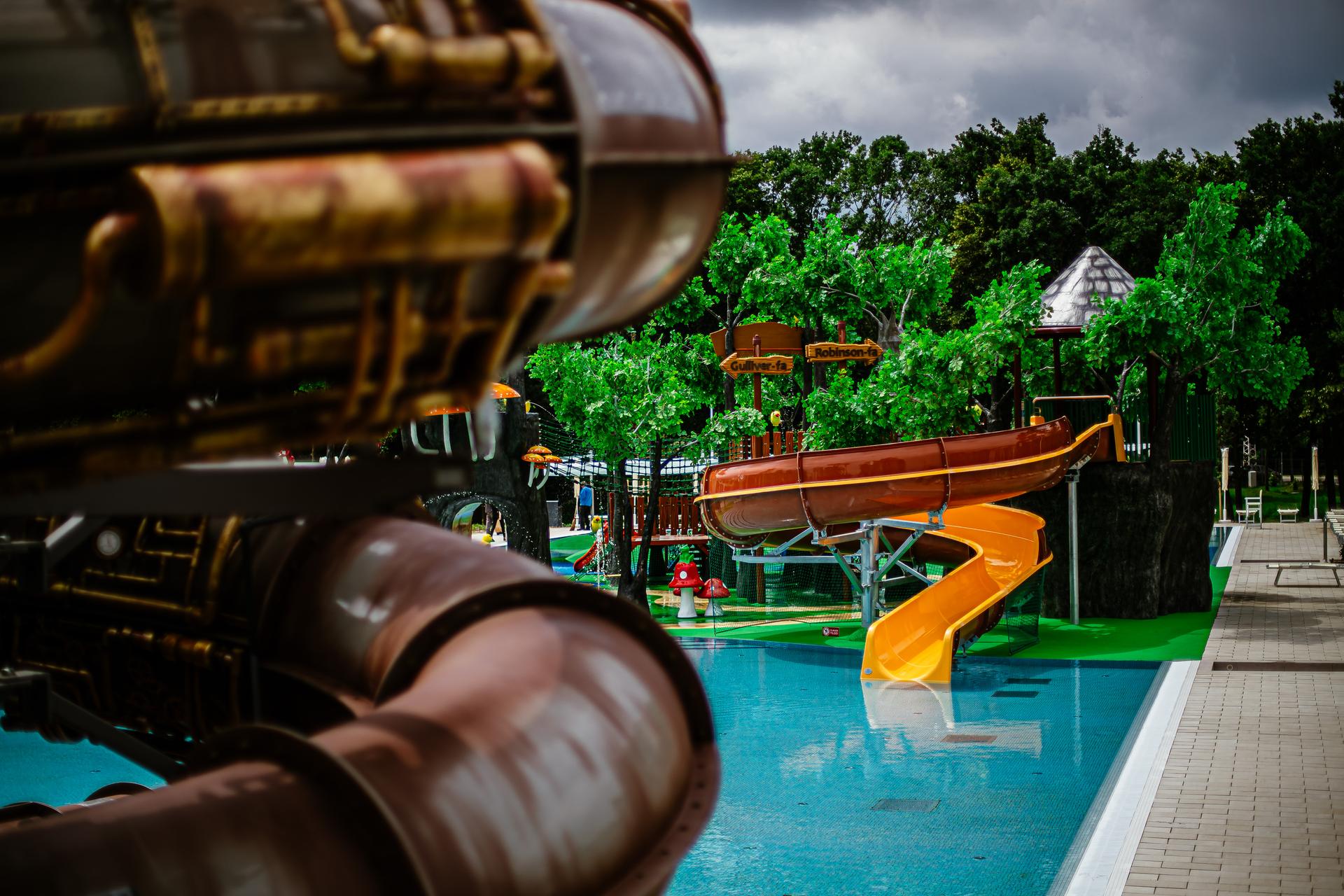 Modern and unique
One of the symbols of the beach is the 12-metre-high central building, with a pool deck, spa and relaxation pools, and a sports world, where swimming enthusiasts can enjoy a 50-metre and 33-metre swimming lane. In addition, a fish pool and four giant slides offer a unique experience. Fantastic green walls, waterfalls and gently cascading waterfalls give the beach a European touch.