Santa Claus at the Aquaticum
Between 1-3 December, you should book your stay at the Aquaticum Hotel, as we will be working hard to make sure that the children who come to us will have a real adventure. This weekend, Bubu will be waiting for them, as will our Hotel, which will be decked out in its festive finery, and the Aquaticum Indoor Spa, the place to make a splash.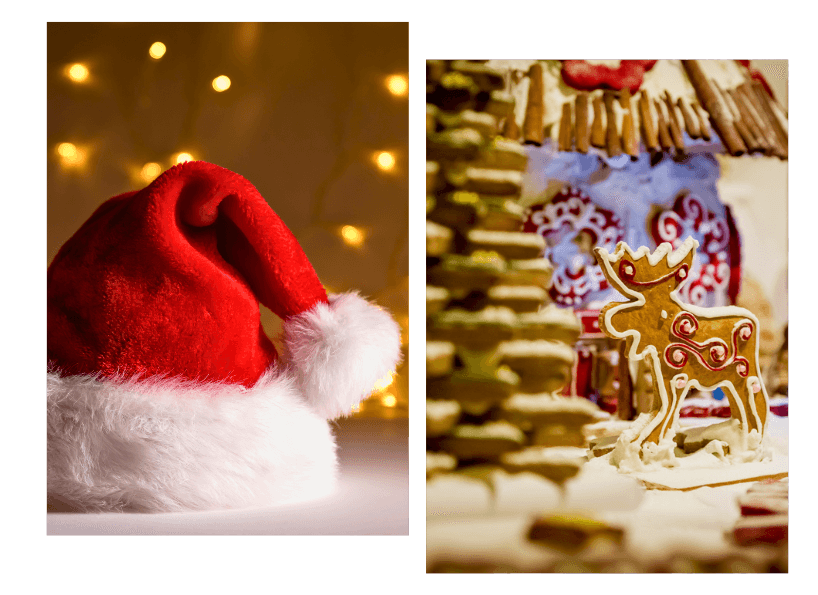 A weekend of surprises
On arrival, a little surprise awaits our little ones in their room, from the Hotel Angels and a beautifully decorated hotel. In addition, of course, every child's favourite activity, the Adventure Pool, is available all day long, where children can enjoy new adventures: all-day splashing, creative activities and maximum buzz, slides, wave pool, giant children's playground above the pools.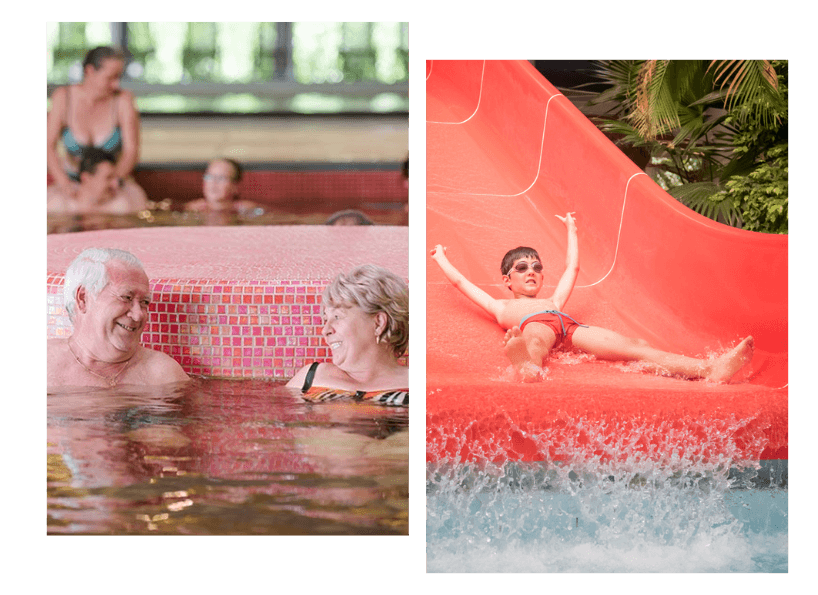 Santa Claus party
But we know that this is the time of year when children are on pins and needles waiting for Santa Claus and the surprise he will surprise them with. That's why this year we're putting on a magical and fun little show for the little ones.
On Saturday evening, 2 December, we're getting in the mood for the arrival of the big bearded one with an exciting Santa Claus Party.
From 8pm, our beloved little Krampus will engage the little ones in a musical game and together they will learn a short little dance to prove their skills. We'll also listen to a short story together, tell stories, sing together and then the eagerly awaited Santa Claus arrives to hand out presents from his big putto, while a little snow magic is also on display. You can have your photo taken with Santa and of course give him a hug or, for the brave ones, ask him something really quirky.
After saying goodbye to him, the party goes on and we dance and play with our Krampus to festive music. The programme is free for hotel guests.
Santa Claus weekend includes:
🍽️ with half board (rich buffet breakfast and dinner in the Natura restaurant),
💦 unlimited use of the Thermal pools (subject to opening hours),
🌊 unlimited use of the Aquaticum Mediterranean Pools (subject to opening hours), 1 extra hour for hotel Guests only, Monday to Thursday from 10.00 to 11.00
🧖‍♀ Use of Sauna World and Sauna Centre,
🥼 use of bathrobes,
🏋 Use of the Fitness Room,
🧸 Use of a Giant Playroom,
💻 free wifi connection in the hotel,
🍸 welcome drink on arrival,
💵 VAT and service charge for all main meals included in the package.
Our prices do not include the use of parking. Parking fee in the underground car park is 3.000 HUF/car/night, in the surface car park 4.000 HUF/car/night.
Tourist tax is not included in the price and is payable separately for persons over 18 years of age. It is 400 HUF/person/night.