Aquaticum Thermal & Wellness Hotel is the only Hotel in Debrecen, where guests can enjoy the comfort of the Hotel and the services of the Aquaticum Thermal Baths without paying a separate entrance fee! From your Hotel room, you can experience the thermal baths in a heated, enclosed corridor, wearing a bathrobe.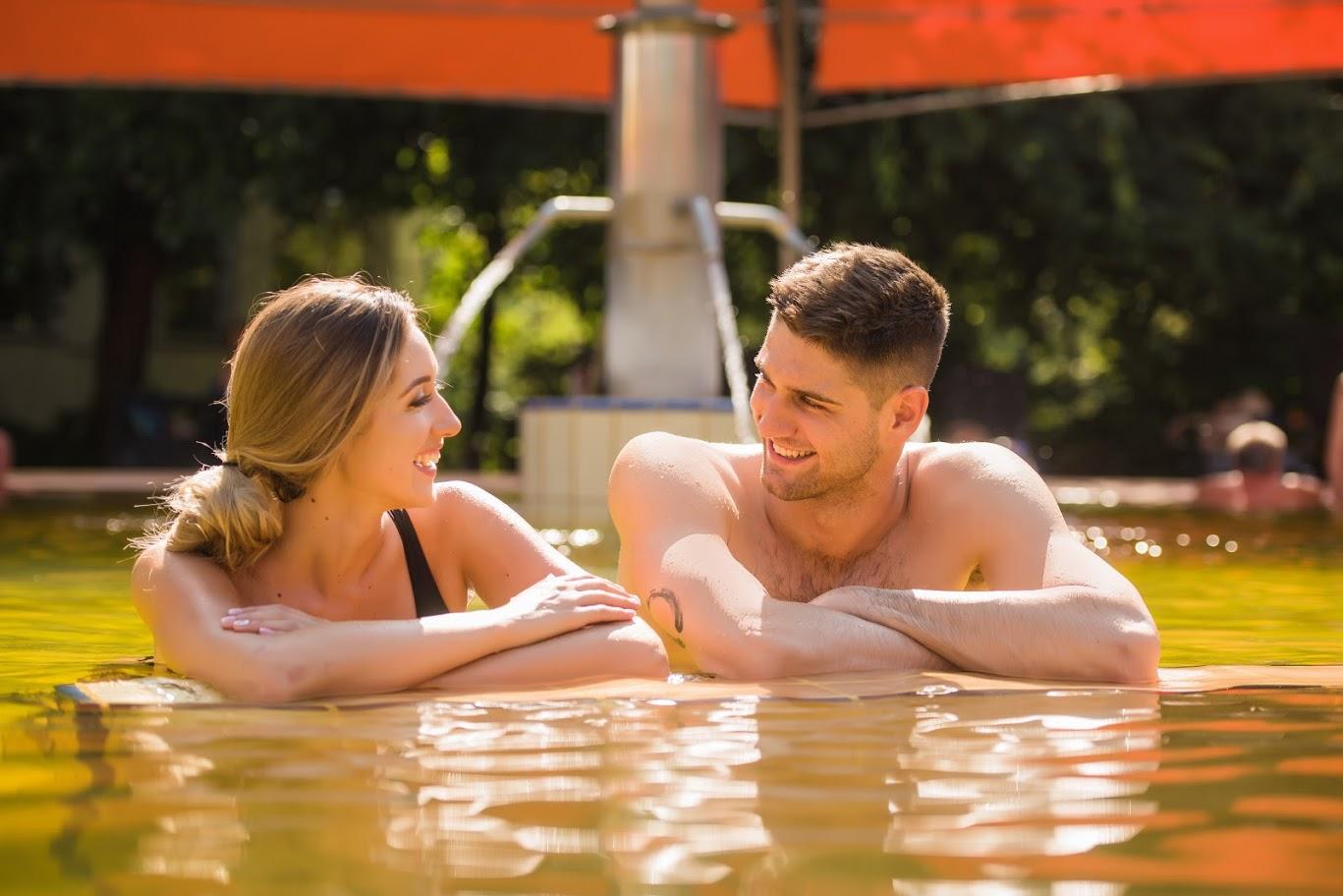 The Aquaticum Thermal Baths offer a full range of pampering relaxation for Hotel guests. The caressing, healing power of the thermal water, the body and soul-warming sauna and the relaxing massages on the Wellness Island make your stay unforgettable. In addition, the tranquillity and natural beauty of the Great Forest surrounds us from our pools.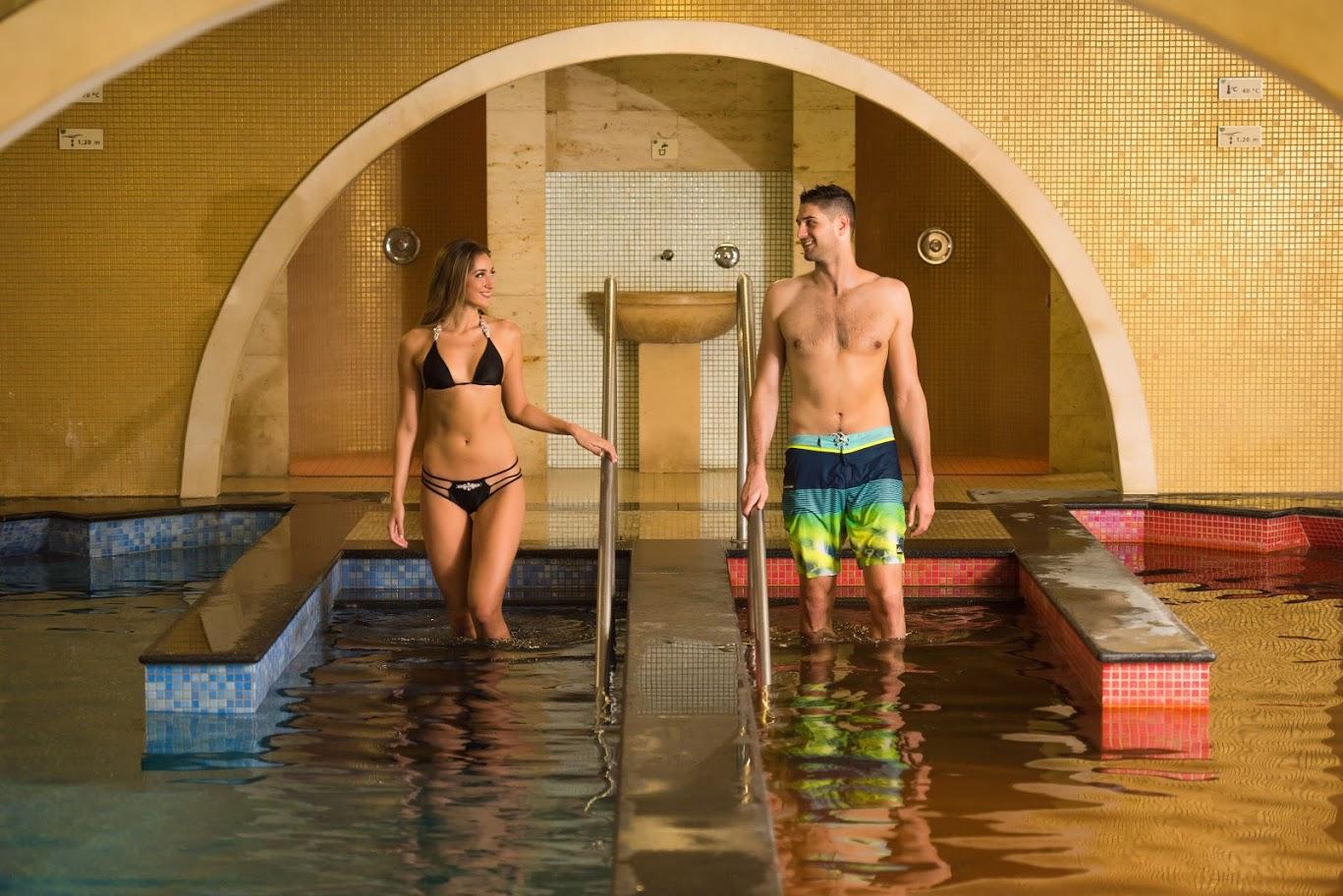 Pools
The alternating baths, known as the 'well of the soul', and the four primordial pool areas (fire, water, earth, air) are an excellent way to refresh and improve your mental state. In the "thermal sanctuary", you can relax in thermal pools of different temperatures and mushroom showers, steam baths, whirlpools, adventure showers, as well as comfortable lounges, heated benches, and loungers make relaxation more pleasant.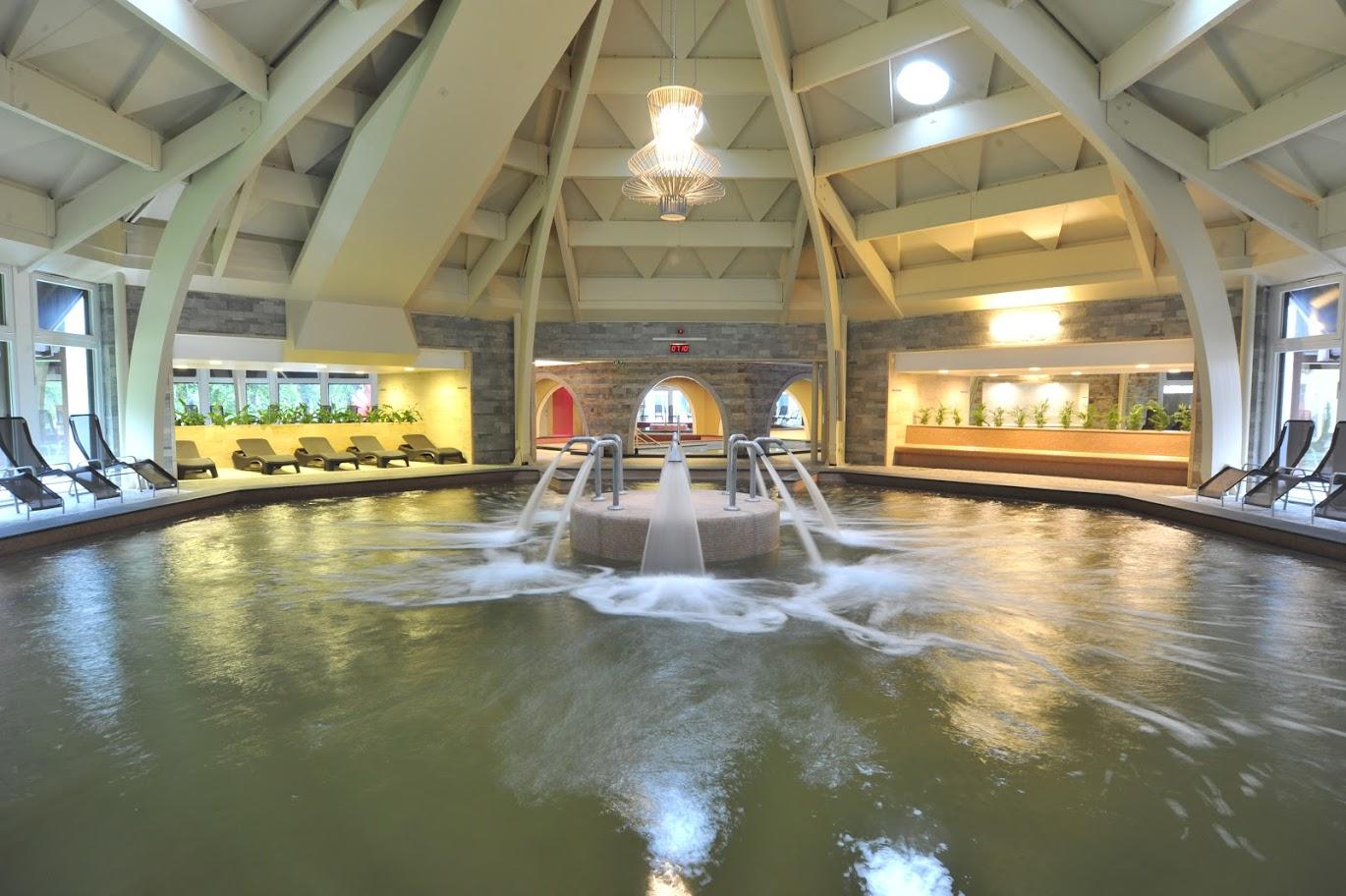 Everything for your health
Our thermal spa's health-promoting services include a Sauna World with a Finnish sauna, infrared sauna, steam cabin, various relaxation areas and a Kneipp pool. Our Wellness Island is staffed by expert masseurs, where the concept of pampering is taken to a new level. And in our spa area, we offer nearly 40 different treatments based on thermal waters, with the help of specialists to help patients and spa guests recover.