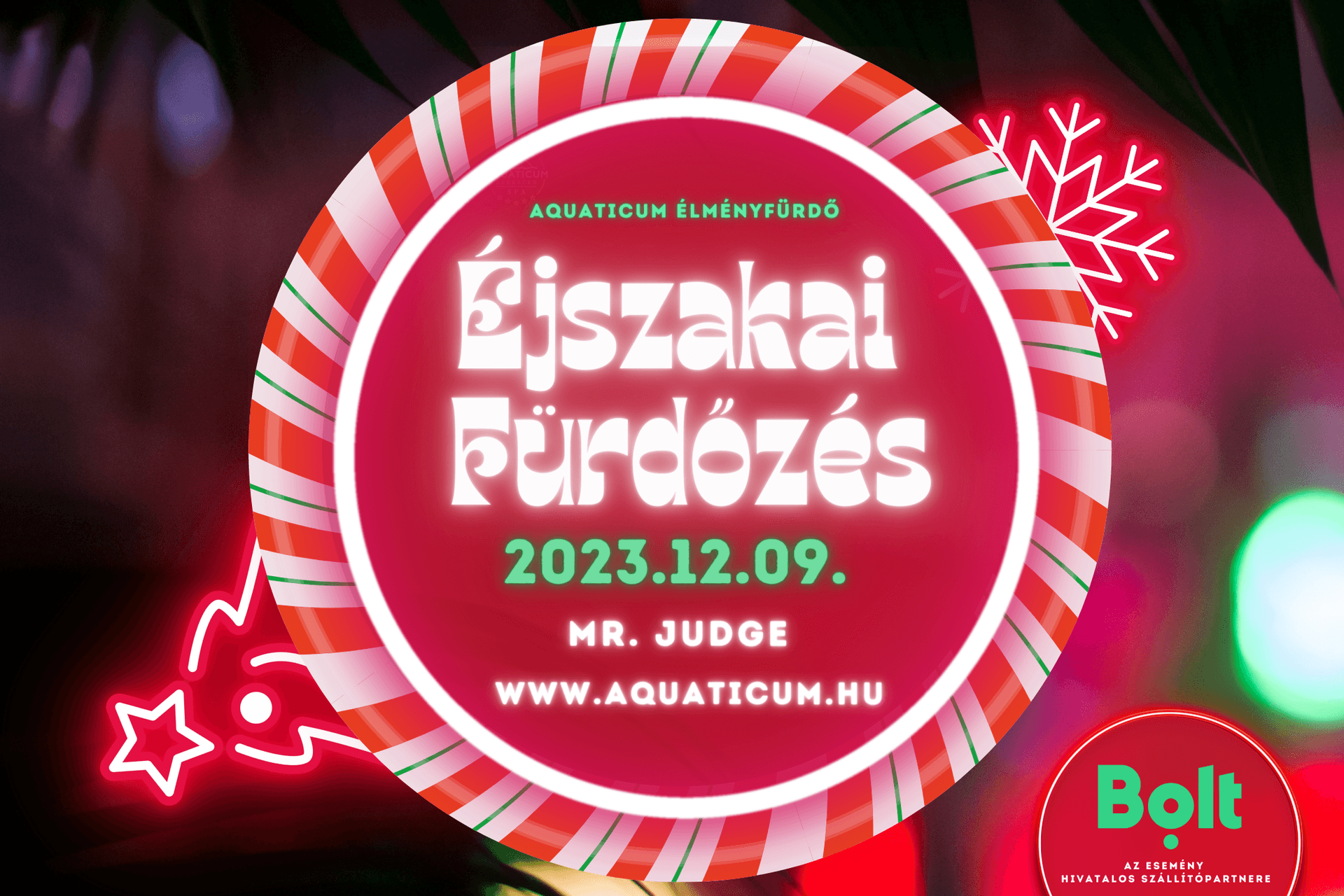 On 19 December, we are waiting for you for an exciting Night Swim!
On December 19th we invite you to a huge water party on the island of eternal summer! We will party and splash in a beautiful tropical setting with extended opening hours at the Aquaticum Adventure Spa!
Take a selfie on the Aquaticum Night Splash!
As a new feature of Night Splash, you can take a selfie with Snappy photobox, which you can print and take home immediately.
Mr. Judge will provide the fantastic atmosphere!
Time: 19 December 19:00-00:00 (pool closing: 00:00, closing: 00:30)
Ticket: 4.300.-Ft - valid on site and online until 19:00 for all-day tickets purchased during the day.
Buy tickets: https://jegy.aquaticum.hu/en
The official supplier partner of the event is Bolt. If you purchase your ticket online, Bolt will provide you with a 500 HUF travel promotional code to use on the day of the event. You can only use the promotional code by entering it in the app under "Promotional Code". The promotional code can be used in Debrecen.
Attention! The store's 500 Ft worth of travel promotional codes will be sent the day before the event (12.08) to the email addresses associated with online purchases. Travelling promotion codes for purchases made on the day of the event will be sent out before the event starts (12.09).
Please note that we reserve the right to change the programme! Please note, dear guests, that images and videos are taken for advertising purposes. By participating you acknowledge that audio and video recordings may be made by the organisers.